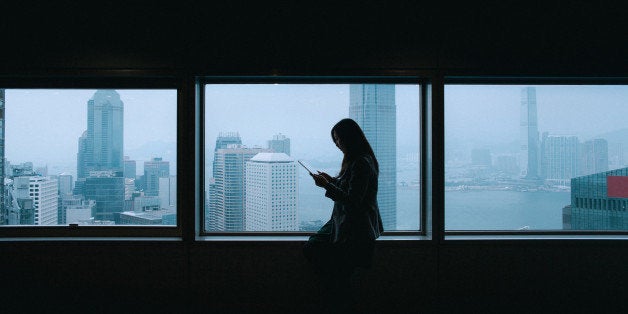 "Is this fair to the children?"
"You should wait until kids are older."
"I wish I had the balls to do what you do."
Those were just some of the reactions Heidi Eusebio, a friend and colleague, heard when she decided to move across countries and continents with her husband and children (ages 4 and 7) for a terrific job opportunity. "On one end I was seen as a role model and called a 'hero' by women around me," recalls Heidi. "On the other end, I was seen as selfish and almost like a villain."
The only thing criminal about the experience outlined above are the type of reactions she received and the still relative unease surrounding women on international assignments in today's global economy. A managing director of strategy at a management consultancy calls international experience a crucial differentiator for current and future leaders: "Our clients increasingly operate seamlessly across borders. Our people need to be able to do the same."
Further to the point, PwC's* Developing Tomorrow's Leaders report finds that 69 percent of female Millennials would like to work outside of their home country during their career and 63 percent of female Millennials feel international experience is critical to furthering their career. Yet only 20 percent of current international assignees are female. That's particularly impactful, given PwC's prediction that the number of workers who will take on global assignments will rise by 50 percent over the next decade.
That leaves many of us wondering, "Why?" Is it because women aren't being considered for the international assignments, or because they aren't taking them?
In a report titled Misconceptions About Women in the Global Arena Keep Their Numbers Low, the research firm Catalyst tried to find those answers by interviewing more than 1,000 women and men, including current and former expatriates, their spouses, frequent flyers and human resources executives. Survey respondents believed that women are not as "internationally mobile" as men, yet 80 percent of women expatriates (working abroad) have never turned down a relocation, compared to 71 percent of men. Some respondents believed clients outside the U.S. are not as comfortable doing business with women as they are with men. Yet, 76 percent of expatriate women said being a woman had a positive or neutral impact on their effectiveness overseas.
In order to increase the percentage of women in these roles, Catalyst and others recommend that companies implement formal policies and programs that offer women global assignments throughout their career; improve employment support for dual-career couples; offer mentoring and networking support while abroad; value alternatives to relocation; and assist expatriates on transitioning back to the U.S.
1. Provide a peer support system for women to help keep your top performers in the workforce.

2. Promote diversity and inclusion in the workplace with respect for local laws.

3. Gain cultural competence and understanding for local barriers to gender equality.

4. Provide opportunities for global assignments to challenge and engage employees.

5. Understand special issues facing women with strong family demands and devise culturally competent solutions.

6. Adopt flexible workplace practices and educate managers about the value of flexibility.

7. Use alumni/networking connections to encourage loyalty from female talent.

8. Get senior-level managers on board with gender-intelligence training.

9. Assign diversity champions in select countries to promote diversity-and-inclusion initiatives and help reduce gender bias.
And I'll add a tenth: make international assignments a stated and very public priority for the bottom line of your business. If you're not in a position to do so, then raise the issue with those who are.
Taking on an international assignment is a big decision for anyone to be sure. Women not only need the support of their employers and colleagues, but also from their partners, spouses, friends and families. As Sheryl Sandberg says, we need to #LeanInTogether to support women in pursuing their career ambitions, no matter where in the world it takes them.
As for Heidi, she and her family are all thriving on their international journey. Heidi's husband put his job as an engineer on hold and now serves as the self-described "Co-Founder and Chief Human Resources Officer of the Family," even changing his LinkedIn profile and job description, citing, among other things, "execution of joyful and memorable events for a small group of high potentials." Now that's what I call a compelling job description for anyone's next international adventure.
Calling all HuffPost superfans!
Sign up for membership to become a founding member and help shape HuffPost's next chapter