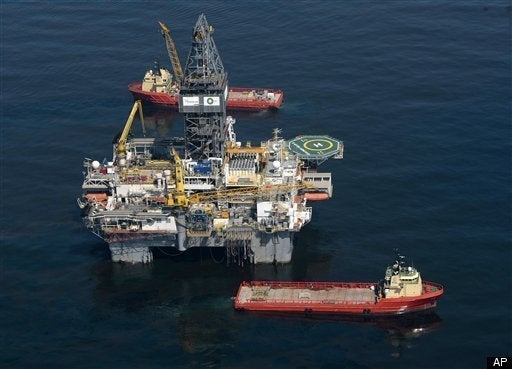 The Gulf Coast spill is still sloshing oil onto more than 65 miles of shoreline, including Louisiana's nurseries for shrimp, oysters, crabs and fish.
While lawmakers unsuccessfully tried for a third time to increase the size of liability damages facing the companies to $10 billion, Transocean has asked a court to limit its liability to the value of the rig after the accident. And BP wants a piece of Tranocean's insurance policy.
When cleanup is complete -- in years no doubt -- insurers will have an estimated loss from claims of environmental damages, and death and personal injury, between $1 billion to $2 billion. That means energy companies will pay more for insurance as a result of the loss.
BP, which owns the underwater lease, and Transocean, which owned the rig, already face more than 130 lawsuits. One of the first governmental claims in Louisiana demands that BP, under state wildlife laws, repay "the value of each fish, wild bird, wild quadruped and other wildlife and aquatic life unlawfully killed" or injured. If August's hurricane season arrives with no progress in capping the leak, it is possible that inland communities will be joining the lawsuits.
Also named in the complaints are Cameron International Corp., Halliburton Energy Services Inc., Mitsui & Co. -- which has a 10% stake, and Anadarko Petroleum Corp. -- which owns a 25% stake and has insurance coverage of about $177.5 million on the well.
BP may seek to pass on liability by suing these other firms.
The Gulf disaster's insurance coverage is spread throughout the London, Bermuda and U.S. insurance markets, though Lloyd's of London is expected to fair the worst: Lloyd's expects claims of about $300 million to $600 million.
Transocean said in its 2009 annual report that deductibles on the loss of any unit in its 139-rig fleet range from $500,000 to $1.5 million. It carries a $10 million deductible on personal injury liability and a $5 million per-occurrence deductible on other third-party non-crew claims. The company also carries $950 million in third-party liability insurance, according to the annual report, but retains the risk for liability losses above $950 million. The insured value of the rig was $560 million and the company acknowledged it has already received $481 million from insurers for the lost rig. But the drilling company said it does not carry coverage for loss of revenue unless contractually required.
Transocean's drilling contract with BP is written so that it is not liable for costs related to leaky wells, but is responsible for pollution that originated from the rig. In its annual report, Transocean acknowledged that "pollution and environmental risks generally are not totally insurable."
In late May, Transocean filed a petition in Texas federal court to limit its liability. The petition argues that under the federal Limitation of Shipowner's Liability Act, the owner's liability is capped at the after-accident value of the vessel, which is $26.8 million. The petition also asked to consolidate all lawsuits to be heard in the Houston court, rather than Louisiana.
On the other hand, BP self-insures its risks except in cases where regulations require the company to purchase insurance, according to the company's annual report. The company asked Lloyd's earlier this month for coverage under Transocean's $700 million excess coverage policy, according to papers filed in federal court. Lloyd's has asked a U.S. judge to declare that Transocean 's insurance carriers have no obligation to cover BP, saying BP's contract agreed to hold the rig owner harmless for pollution "originating above the surface of the land or water from spill, leaks or discharges."
Under the Oil Pollution Act of 1990, BP's liability is limited to $75 million. That law also set up the Oil Spill Liability Trust Fund -- financed through imported oil fees -- to pay damages up to a limit of $1 billion. The 1990 statute, passed after the 1989 Exxon Valdez spill, also requires companies to restore the land or provide some equivalent resource to offset the loss.
But that $75 million cap is probably moot.
Exceptions include gross negligence, willful misconduct, and the violation of federal safety regulations. Lawyers representing Gulf fishermen and BP shareholders have already accused the companies of a range of safety violations, and if there were violations of federal regulations, there will be no liability cap. The fines could be up to $4,300 a barrel, and criminal penalties involve fines up to $100,000 per day or imprisonment of up to 10 years.
When the companies stop fighting among themselves, they will no doubt try to settle with the government for a lesser amount.

REAL LIFE. REAL NEWS. REAL VOICES.
Help us tell more of the stories that matter from voices that too often remain unheard.