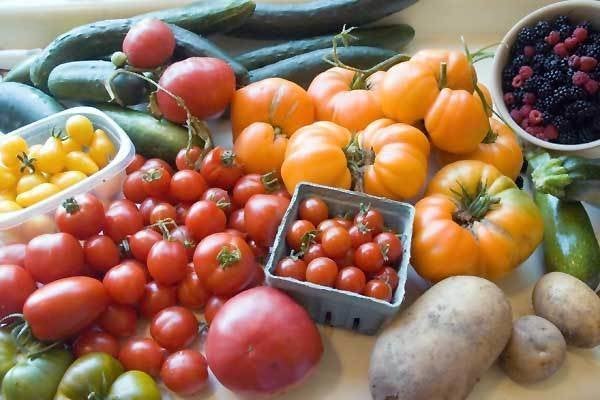 A few months ago, Michael Pollan remarked that the presidential candidates didn't know it yet, but food would be an issue they would have to face, and soon. Today, we know who the next president will be, and it's the same man who proved Pollan wrong a few weeks ago when he called farmers "America's future" and said he'd read the open letter Pollan published in the NY Times Magazine's recent food issue.
However. Obama has been known in the past to travel on the corporate jet of Archer Daniels Midland, the country's largest producer of ethanol. Anyone who is concerned with making sure that all people have access to wholesome food, the production of which doesn't exploit workers, pollute the Earth or squander our resources, should be as nervous about this association as they are excited about Obama having read Pollan's letter.
But for now, let's bask in a moment of hope, take him at his word that he will listen to us, and start talking.
In the madness that has been the 2008 presidential race, a few campaigns may have slipped past your (and Obama's) radar. Case in point: two dueling campaigns that have found common ground in an unlikely place -- the White House Lawn.
Roger Doiron of Kitchen Gardeners International launched the Eat the View campaign back in February at OnDayOne, a site where citizens vote for proposals they'd like to see the new president enact upon taking office. Eat the View, which encourages the installation of an organic garden at 1600 Pennsylvania Ave, was quickly voted to the number one position and has since reached tens of millions of people through Doiron's web-only campaign, which boasts a practically zero carbon footprint and cost only around $4,000. At a time of great economic insecurity, Doiron appreciates the age-old organic struggle, cost:
I think it's important that we walk the talk by showing that social change (and organic gardening and food) doesn't have to be costly, for us or the planet. This will be an important part of the success of the idea when President-elect Obama pitches it to the American people and asks them to do the same in their communities. Yes, we're going to work up a sweat and get a bit dirty in the process, but it's work with a purpose.
Here, Roger makes his case that "this lawn is your lawn" and shows us how it's done:
Eat the View's "competition" is a campaign called the WHO Farm (The White House Organic Farm Project), and its founders, Daniel Bowman Simon and Casey Gustawarow, have taken their message around the country in the "topsy-turvy" bus in the video below. The campaigns differ in 1. the use of the word farm 2. the Who Farmers are calling on Obama to include school kids and people with disabilities in the farm crew and 3. the location of the promo garden -- Eat the View's is in Roger's lawn, The Who Farm's is on top of their crazy bus.
Both sides agree on the basics and consider each other to be partners and friends, although they've yet to meet in person. Bowman Simon reports that the reactions from the America they visited convinced them that this is a nonpartisan matter. He says they've met people of all political stripes who are behind the idea, with people on both sides insisting that "the other guy" would never commit to the garden/farm. For his part, Doiron ran a presidential poll, asking which candidate would be more likely to install the organic garden, and Obama won in a landslide at 1,333 votes to McCain's 202.
Of course, it's not all about the White House lawn. The problems with our food system extend to issues of world hunger, food safety, workers rights, consumers' rights, ecology and more, some of which would be touched on by a garden at the White House, but all of which call for policy that supports citizens over corporations.
World Hunger Year is also putting on the pressure in the form of a global call to action they launched last month on World Food Day. The Food Bill Declaration, launched at Slow Food Nation, also speaks more deeply to these issues in a tightly written 12-point document.
The presidential race may be over, but our duties as citizens are not. Now we must vote, however virtually, to have our voices heard. We can also vote with our forks and our feet and our dollars.
Here's hoping for a garden on the White House lawn and the change it would symbolize. Yes, we can.
Related
Popular in the Community