Have you ever been so enamored with the beauty that is Bob Ross' painting instruction series that you wanted to take your handy paintbrush and slather the screen in shades of permanent red, moss green and canary yellow?
Great, there's a website for that.
Videoart.lol is, as creator Matthew Britton outlined in an email to The Huffington Post, a collaborative drawing website that lets you draw over a video with the rest of the internet.
Bob Ross fans are in luck: The current video series being streamed is "The Joy of Painting." Ross and his unwieldy globe of frizz are waiting for you ― and your internet friends ― to paint all over him as you listen to his soothing voice and never-ending stream of elated instruction.
It all works a bit like Microsoft Paint and seems like it's a lot more fun to play when several people are playing at once. (HuffPost editors were the only players at the time we discovered the website.)
Before You Go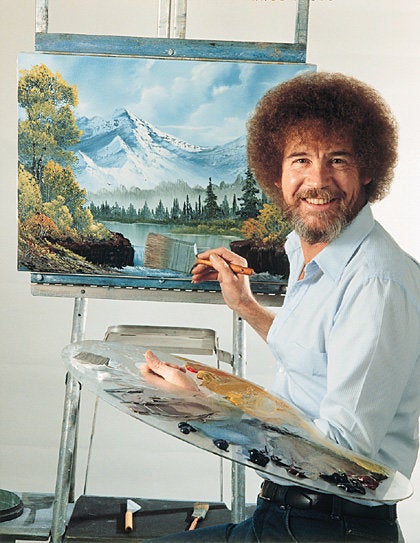 The Best Bob Ross Videos