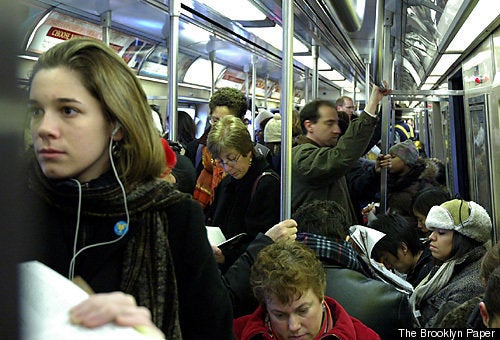 If you want to let the MTA board know it's time to pass the Long Range Plan you can
email the board here.
Tomorrow is a big day for Los Angeles. Tomorrow, we can clear the way for jobs and sustainable growth, and set our region on a course to getting the transportation network it deserves.
At their meeting tomorrow, the Board of the Los Angeles Metropolitan Transportation Authority (MTA) can and should pass the Long Range Transportation Plan, paving the way for $300 billion in investment over the next 30 years. We can't afford to delay any longer.
So many good projects are included in this plan -- the Regional Connector, the Foothill Extension of the Gold Line in the San Gabriel Valley, the Crenshaw Line, and the Westside Extension of the Subway. Can you just imagine what these projects will do for the Los Angeles area?
Our region has some of the worst air pollution in the country. This plan would mean lower emissions. Our region has too much traffic. This plan would mean less congestion. And most importantly, our region has a 12% unemployment rate. This plan would mean JOBS.
This plan has been a long time coming. We've been delayed for years because even though we had a lot of good projects, we didn't have the money to build them. But last year, thanks to the voters, we passed Measure R and now have the half-cent sales tax for transportation.

Just last month, the Board unanimously voted for two projects to be our federal funding priorities -- the Westside Subway and the downtown Regional Connector. Both of these run through extremely populated employment centers and will make rail travel faster, more feasible, and greener for hundreds of thousands of people from all over the region.
Now is the time to unite around this Plan. Let's show Washington that Los Angeles is ready to break ground and is deserving of federal funding to get all our Measure R projects built faster.