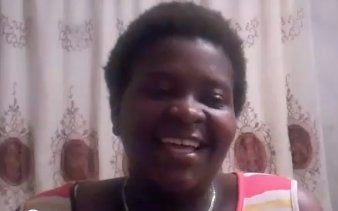 As a Mentor Mother at mothers2mothers, Nozi Samela helped hundreds of pregnant women and mothers newly diagnosed with HIV by sharing her own story and giving them hope for the future when they thought there was none. Nozi tells her story in three video blogs.
In the first two parts of her video blog series (Part 1, Part 2), mothers2mothers' Mentor Mother Nozi Samela shared her despair after learning she was HIV-positive, the critical support and information she received from mothers2mothers to stay healthy and prevent transmission of HIV to her baby son, her devastation over the tragic death of her first son when he was three years old, and her excitement when she found out she was pregnant again.
In her final blog, Nozi shares her joy by introducing the best gift she could ever receive this holiday season -- a beautiful baby daughter.
Related
Popular in the Community