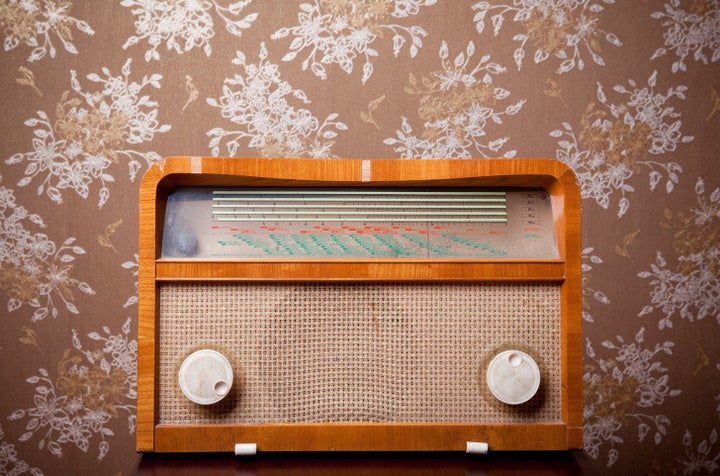 You're not listening to NPR because you're old. You're old because you're listening to NPR.
That is the conclusion of a study published today by the Center for Media and Wellness (CMW), a Washington, DC-based think-tank that studies the impact of media consumption on health (duh).
The study concludes that consumption of public radio (inclusive of programming from National Public Radio, American Public Media and Public Radio International) accelerates progression towards death, and that the true metric for human age should not be calendar years, but aggregate NPR-listening hours.
The study compares the respective world view, attitudes, and optimism of long-term public radio listeners against a control group whose sole media exposure was pop (Hot AC) radio and BravoTV shows (also providing conclusive evidence that sustained exposure to Bravo destroys one's soul).
According to the study, male public radio listeners demonstrate lower testosterone levels, a tendency to shop at Trader Joe's, and an uncanny ability to identify Sarah Vowell.
Female public radio listeners demonstrate slower metabolism, reduced knowledge of pop-culture, and an otherwise-inexplicable enthusiasm for Barbara Kingsolver.
A spokesperson for NPR could not be reached for comment, but BAC talked to one loyal listener who vehemently disputed the connection between his radio habits and loss-of-youth.
"Yeah man, I listen to Fresh Air when I go for a walk," said Eric Porres, a 43-year old male whose back and knee issues prevent more strenuous exercise, "But I listen to that sh#t loud!"
"I got some Beats by Dre headphones, and the sound quality is so good it's like I'm right there in the room with Terry and Ahmed Rashid." He continued, "And when Terry laugh-snorts at a joke Stephen Colbert makes about Stephen Sondheim, my head, like, explodes."
Another public radio devotee seemed to confirm the study's findings. Said Leigh Tolson, a 39 year-old working mother who lives in Marin County, California, "Sure, I can tell you all about the fiscal cliff and I know what's going on with Muslim extremists in Mali, but I have no idea who sings that Diamonds in the Sky song... or whatever it's called."
She added, "I know that the former is important to my knowledge of global affairs, but the latter is a way I could bond with my teenager, who thinks I'm old and overly-serious" (NPR listeners tend to express themselves with constructs like "former/latter").
The connection between an interest in serious news and melancholy makes sense to psychologist Barbara Johnson, PhD, CMW's head of research.
"NPR is committed to delivering the news, and the news is not good. Whether they're reporting on corporate greed, school shootings, religious extremists, or a grossly over-entitled populace, it's hard to listen to public radio and not come to the conclusion that we're all just completely and totally screwed." she said.
"Unfortunately, there is no beneficial impact from augmenting news consumption with'wacky' programming like Car Talk, Whad'YaKnow or The Writer's Almanac." Dr. Johnson reported.
She continued, "And 'Wait, Wait... Don't Tell Me' is just a self-congratulatory extension of news programming that makes the audience feel good for knowing more about current events than Mo Rocca."
Instead Dr. Johnson recommends supplementing public radio consumption with much lighter fare. She suggests that public radio fans would do well to "get out of their heads."
"Stop worrying about the Sudan and start listened to Ke$ha. Watch Keeping up With the Kardashians or The Bachelor. Click away from NPR.com and browse LOLCats.com once-in-awhile... but not too much, as the heaviest consumers of LOLCats' content tend to die alone in their apartments." she said.
Loyal listener Leigh Tolson sees the logic here. "Yeah, maybe I should just forget about the news, and live in the moment... go crazy and take my girls to a Britney Spears concert."
When this reporter gave Tolson an update on Britney's career arc, she replied, "So Britney's no longer really that relevant? But isn't she a judge on American Idol or something? You see what I mean -- you try to be a person of substance, and it's just not worth it. F*ck!!!"
Dr. Johnson empathized with Tolson's predicament. "Her heart's in the right place -- we should all want to know more about the world around us, but the world around us is a huge bummer. And while NPR does have great cultural programming, it's not mass-market stuff. Good luck getting your kids to sing along to the new Yo La Tengo record."
She summarized the study's findings as such, "It comes down to this -- the more you listen to NPR, the less you care about getting laid. And once you stop trying to get laid, you begin to die."
Editor's note: The post is intended to be construed as satire.
Calling all HuffPost superfans!
Sign up for membership to become a founding member and help shape HuffPost's next chapter