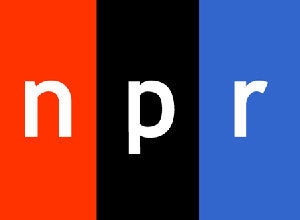 NPR Interim President & CEO Dennis Haarsager announced plans to reduce 7% of its workforce and cancel two shows, "News & Notes" and "Day to Day" in a memo to staff Wednesday afternoon. The memo outlines NPR's financial difficulties and explains the rationale for eliminating 64 employees and canceling the two shows:
Today, we are announcing the cancellation of News & Notes and Day to Day, and significant budget reductions across the organization. These cuts include the elimination of 64 filled and 21 unfilled positions, many of which are associated with the two cancelled programs.

Positions have also been eliminated across NPR, including reporting, editorial, and production staffs; station services; digital media; research; communications; and administrative support. Overall, this is a 7% reduction in NPR's current workforce.

It is important for you to understand why we chose to cancel News & Notes and Day to Day, and the implications for programming strategy and commitments. Neither program was attracting sufficient levels of audience or national underwriting necessary to sustain continued production under these tough financial circumstances.
Haarsager also announced that he will be staying on for six months as Executive VP to assist incoming CEO Vivian Schiller with the transition.
To the staff of NPR:

Over the past few months, we have all witnessed the deterioration of the national economy. NPR is not immune to this severe downturn, and our revenue sources will be affected. A sharp drop in our current and projected corporate underwriting has compelled us to reduce expenses immediately. This memo describes our plan to ensure that NPR will weather this economic crisis.

NPR's Financial Environment

In late spring, we began to see a decrease in NPR corporate sponsorship, which makes up nearly a third of our operating budget. While we made budget cuts at that time and continued to do so as the economy faltered, all our revenue sources are under pressure. Corporate sponsorship has decreased even more sharply since mid-September. All industries, including the financial, automotive, and media industries, historically our biggest underwriters, are cutting back significantly. Additionally, the philanthropic foundations and major donors who support NPR are cautiously watching the economy and their future giving is uncertain. The manageable $2 million budget deficit we projected in July for Fiscal Year 2009 has now risen to a projected $23 million deficit.

It is clear that this serious financial situation can't be responsibly resolved through short-term or temporary cuts. Rather, we must take measures that provide long-term savings, and that preserve our effectiveness and ability to generate vital income in the years ahead.

NPR's Budget Reduction Plan

Today, we are announcing the cancellation of News & Notes and Day to Day, and significant budget reductions across the organization. These cuts include the elimination of 64 filled and 21 unfilled positions, many of which are associated with the two cancelled programs.

Positions have also been eliminated across NPR, including reporting, editorial, and production staffs; station services; digital media; research; communications; and administrative support. Overall, this is a 7% reduction in NPR's current workforce.

It is important for you to understand why we chose to cancel News & Notes and Day to Day, and the implications for programming strategy and commitments. Neither program was attracting sufficient levels of audience or national underwriting necessary to sustain continued production under these tough financial circumstances.

Given the publicity that surrounded the bequest from Joan B. Kroc in 2003, it is understandable to wonder why NPR doesn't draw on it at this time. Legal restrictions severely limit expenditure of the NPR endowment, which includes most of the bequest made by Mrs. Kroc. Fortunately, even though the endowment lost value and did not generate earnings for this year, the NPR Foundation was able to fund a separate $10 million distribution against what NPR had budgeted for FY 2009. The NPR Board also authorized us to access up to $15 million from the NPR operating reserves, allowing us to cope with the immediate situation and limit the depth of the cuts to staff and programs.

In November, we sent a memo to all staff relaying our need to address growing budget concerns. In return, we received thoughtful budget suggestions from staff members across the organization. We reviewed them all, and investigated options such as furloughs and fringe benefit reductions. In the end, we concluded that it was necessary to eliminate some activities completely to achieve the long-term savings we require while protecting our core mission.

Laying off valued colleagues was a difficult decision and the last thing we wanted to do. You may have been directly affected by today's announcement or work closely with someone who was. These cuts are based on the nature of positions, not a judgment of the contributions of those who are losing their jobs. We are losing talented and hardworking staff. The cuts are a reflection of the difficult economic times we are being forced to confront, and we know you will give those who are losing their jobs your personal support.

The show-related positions will end March 20, 2009, the date of both programs' final broadcast. This date allows stations the necessary time to adjust their program schedules. Most of the remaining affected positions will end on January 12, 2009. All affected employees will receive payout of accrued and unused vacation time. Regular employees will receive NPR's standard severance which is one day of severance for every month they have been continuously employed by NPR, to a maximum of 125 days, or about 6 months of pay. Regular staff will also be eligible for up to 6 months of continued health, dental, and vision insurance coverage and outplacement assistance.

In addition to these programming and staff changes, we are greatly restricting the budget for discretionary expenses such as travel, NPR-sponsored events, conferences, training, and consultants in FY09. We have eliminated all FY09 merit increases for the senior team, which includes all vice presidents and executive staff. All other staff will receive their January merit increases as planned. (Severance packages for affected employees will include their January 1 salary increases.)

I have personally focused on the alignment of NPR's senior team, our current executive position vacancies, and the roles of our senior vice presidents, in an effort to better align work and make changes that will contribute to the net savings for NPR. This resulted in the decision to reclassify several positions: Ellen Weiss, VP for News; Kathleen Jackson, VP for HR; and Joyce Slocum, VP for Legal Affairs and General Counsel are promoted to the SVP level. Debra May Hughes, Executive Director of Public Interactive, is promoted to VP. These changes were made to better reflect the scope of their responsibilities and contributions. Three of these were title changes and did not involve a change in pay.

Additionally, the Board of Directors has asked me to stay on as an Executive VP during the first six months of new CEO Vivian Schiller's transition. I have also made a decision to eliminate the Senior Vice President of Strategy and Partnerships position, and Dana Davis Rehm has accepted a new role as SVP of Marketing, Communications, and External Relations. This expanded position replaces the currently vacant VP of Marketing and Communications.

The Future

We believe, but cannot guarantee, that our budget plan and the one-time infusion of funds from the reserves will allow us to weather economic declines over the rest of FY09 and into FY10. We also see promise in digital underwriting, which makes up 12% of our total corporate sponsorship revenues and has actually seen an increase of 9% to date as on-air sponsorships have fallen. While this trajectory must be read with caution, it is nonetheless a good sign. NPR is losing revenue, not audience or relevance. To the contrary, our audience has continued to grow in the face of declining journalism investments elsewhere in the nation.

We are encountering immediate budget challenges, yet we have just completed a year of near-record audience levels on-air, online, and on mobile platforms. NPR will always be deeply committed to providing audiences and stations with the best reporting and story-telling in America. With public radio's expansion into digital media and continued on-air excellence, we are poised for even greater relevance in the future. Now more than ever, the nation is looking to NPR to better understand the extraordinary events occurring in the world. Stations are depending on NPR for our trademark storytelling and superb journalism. We ask each of you to dig deep and hold fast to the mission that has made this organization great, and your fierce dedication to the 882 stations, more than 26 million listeners, and 8 million online users who want NPR to be part of their lives for generations to come.

Please join Mitch Praver and me to discuss this announcement, today from 4:00-4:30 p.m. in Boardrooms East/West. You can also watch the Intranet for remote listening and video options. Additional information on today's announcement can be found in a FAQ posted to the Intranet homepage.

Sincerely,

Dennis Haarsager

Interim President and CEO
Support HuffPost
The Stakes Have Never Been Higher
Related
Popular in the Community