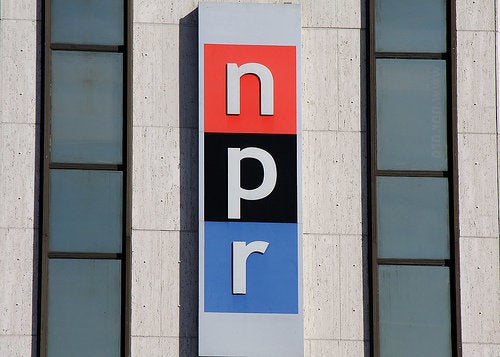 WASHINGTON -- The Corporation for Public Broadcasting (CPB) and NPR are denouncing the recommendation of the co-chairs of President Obama's Fiscal Commission to eliminate funding for public broadcasting, long an objective of many conservatives. The Smithsonian Institution, also a target of the report, said that it has no plans to start charging admission to visitors.
"American public broadcasting represents a model public-private partnership," said CPB in a statement. "The federal investment represents an average of 15 percent of funding for the more than 1,100 public radio and television stations around the country, and stations use this investment to raise funds from the communities they serve. In some cases, especially in rural and low-income areas, public broadcasting serves as a lifeline of content, information and services to the community. Therefore, the percentage of federal funding is higher in these regions. Public television and radio stations deliver free, universally available, non-commercial, high-quality programming and services to communities throughout the country."
According to the nonprofit corporation, PBS reaches more than 118 million people through television and nearly 21 million people online. Around 37 million listen to public radio each week. It argues that for approximately $1.35 from each taxpayer every year, "public broadcasting returns six times that amount in programming and services, creating 17,000 jobs in the American economy."
"This important investment, through CPB and the other public broadcasting programs, should be supported for the benefit, education and enrichment of all Americans," concludes the statement.
NPR, which receives funding from CPB, also put out a statement, saying, "The National Commission's proposal to eliminate federal funding for public media would have a profound and detrimental impact on all Americans."
"Federal funding has been a central component of public radio stations' ability to serve audiences across the country," adds NPR. "It's imperative for funding to continue to ensure that this essential tool of democracy survives and thrives well into the future."
Smithsonian spokesperson Linda St.Thomas said that the institution had no comment on the report but added that they had no intention of making visitors pay fees. In recent decades, the Smithsonian has studied the issue of charging admission at least three times -- and rejected it on each occasion.
"Smithsonian is the national museum and is 60 percent funded with taxpayer dollars," said St. Thomas in an e-mail to The Huffington Post. "We will not be charging admission, as per the last [Board of Regents] decision.
Over the years, conservatives have repeatedly tried to yank funding for CPB, with Republicans most recently riled up over NPR's firing of analyst Juan Williams for comments he made about Muslims while on Fox News. "In light of their rash decision, we will include termination of federal funding for NPR as an option in the YouCut program so that Americans can let it be known whether they want their dollars going to that organization," said Rep. Eric Cantor (R-Va.)
REAL LIFE. REAL NEWS. REAL VOICES.
Help us tell more of the stories that matter from voices that too often remain unheard.