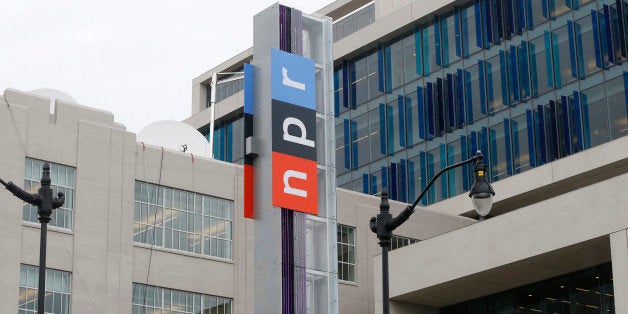 National Public Radio has expanded its code of ethics to include those employed by acquired programs, the news organization's ombudsman, Elizabeth Jensen, announced in a post Thursday.
The decision comes after Diane Rehm, the host of an eponymous WAMU-FM talk show out of Washington, D.C., was seen in attendance at fundraising events for Compassion & Choices, a non-profit that advocates for right-to-die legislation.
"Can an NPR host speak at fundraisers for Kevorkian-esque ballot initiatives now?" the organization's executive editor, Tim Graham, asked on Twitter.
What makes things complicated, however, is that Rehm is not technically an NPR host. While NPR journalists are not allowed to participate in fundraisers, at that time the code of ethics made no mention of those employed by programs the news organization distributes but does not produce itself. The code of ethics had previously included acquired programs, but that distinction was omitted when the guidelines were updated in 2012.
Jensen says this grey area has now been clarified once again.
"NPR journalists are expected to follow the code, obviously, but the new wording says it also applies to 'those who work for shows, podcasts and programming that are not part of the News division,'" she wrote. "In addition, the code applies 'to material that comes to NPR from independent producers, member station journalists, outside writers, commentators and visual journalists.'"
"'The Diane Rehm Show' will continue to handle end-of-life issues as it does all other newsworthy subjects -- giving them no more and no less coverage than the news dictates," NPR said in a statement. "If and when the show addresses end-of-life issues, Diane will remind the audience about her personal experience and be transparent about her affiliation with any organization focused on the issue."

Calling all HuffPost superfans!
Sign up for membership to become a founding member and help shape HuffPost's next chapter