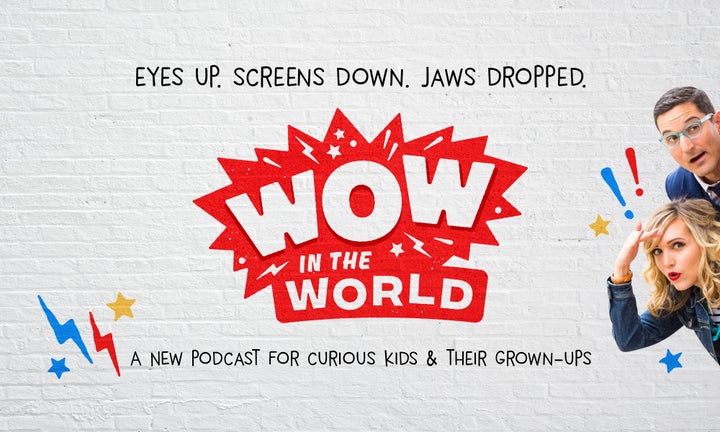 You may not think of NPR as a kid's first choice in the argument over what to listen to in the car, but that could be changing. Because for the first time in NPR's 47-year history, on May 15, the network will release a children's program.
"Wow in the World" with the tagline, "a podcast for curious kids & their grown-ups," will be aimed at kids ages 5-12 and focused on science, technology, discovery and inventions. It will be hosted by NPR's Guy Raz and Sirius XM's Mindy Thomas, who previously hosted an award-winning segment on Sirius XM's Kids Place Live channel together.
"Wow in the World is a place where we can tap into the crazy cool things that are happening all around us, every day!" says Thomas in a press release from NPR. "We want to help spark conversations between kids and other kids and also with their grown-ups that will ultimately lead to their own big discoveries."
Upcoming episodes include a mix of information from the hosts and interviews with real kids, and will tackle such questions as "How did we Homo sapiens come to dominate the planet?" and "How do astronauts poop in space?" Some of the content areas explored will include space, dinosaurs, animals, technology and human origins.
"As parents and caregivers, many of us grapple with screen-time," says Raz. "This show is not just an alternative to screens but a show about celebrating the spirit of inquiry and encouraging kids to ask even more questions."
Perhaps this show will be the "Serial" for the grade school set.
Related