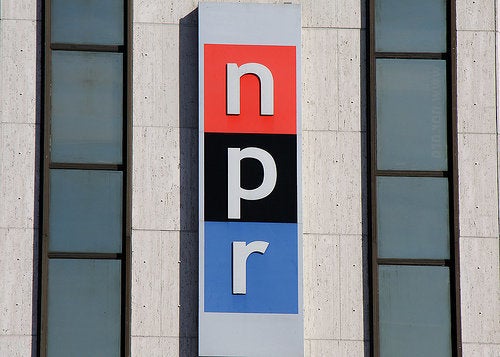 Speaking on Fox News, both Bill O'Reilly and former Speaker of the House Newt Gingrich called for Congress to investigate NPR and cut its government funding in the wake of Juan Williams' firing from the organization.
Williams, who said Monday that he gets "nervous" when he sees Muslims on planes, also spoke out Thursday morning, telling Fox News' "Happening Now" that nobody at NPR had spoken to him before making the choice to terminate his contract.
Speaking on the same program, O'Reilly told host Jon Scott that NPR had been trying to get rid of Williams for some time, due to his dual role as a contributor to Fox News.
He called NPR a "left-wing outfit that wants one opinion," and went on to say that, if NPR were an entirely private institution, he would have no issue with that. But, he said, since NPR gets government funding, he thought that money should be frozen.
"I'm calling immediately...for the immediate suspension of every taxpayer dollar going into the National Public Radio outfit," he told Scott. "We're gonna get legislation, we're gonna freeze it down...they don't get any more money."
Scott then played a clip of Gingrich calling for an investigation.
"The U.S. Congress should investigate NPR and consider cutting off their money," he said. "Every listener to NPR should be enraged that there's this kind of bias against an American."
Other conservatives posted reactions online. Sarah Palin used her Twitter feed to criticize the decision:
Palin also wrote about the firing on her Facebook page. "If NPR is unable to tolerate an honest debate about an issue as important as Islamic terrorism, then it's time for 'National Public Radio' to become 'National Private Radio,'" she wrote. "It's time for Congress to defund this organization...President Obama should make clear his commitment to free and honest discussion of the jihadist threat in our public debates - and Congress should make clear that unless NPR provides that public service, not one more dime."
Blogger Andrew Breitbart announced he would no longer appear on the network unless Williams was rehired:
And former Arkansas governor Mike Huckabee, who hosts his own talk show on Fox News, released a statement in support of Williams and harshly criticizing NPR:
NPR has discredited itself as a forum for free speech and a protection of the First Amendment rights of all and has solidified itself as the purveyor of politically correct pabulum and protector of views that lean left.

While I have often enjoyed appearing on NPR programs and have been treated fairly and objectively, I will no longer accept interview requests from NPR as long as they are going to practice a form of censorship, and since NPR is funded with public funds, it IS a form of censorship. It is time for the taxpayers to start making cuts to federal spending, and I encourage the new Congress to start with NPR.
Calling all HuffPost superfans!
Sign up for membership to become a founding member and help shape HuffPost's next chapter