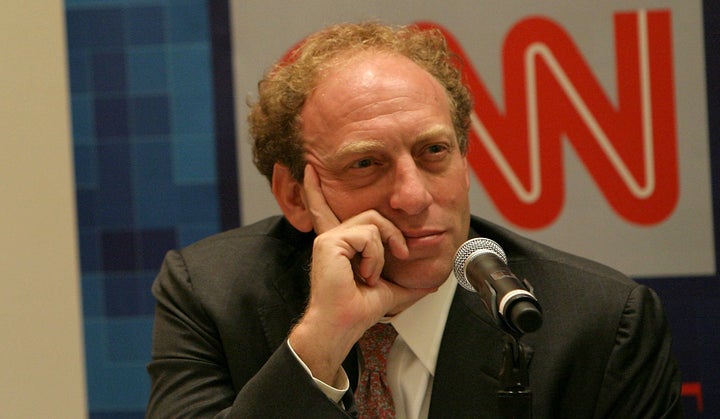 NPR put top editor Michael Oreskes on indefinite leave Tuesday after two women accused him of sexual harassment, the outlet confirmed. 
His accusers' accounts were made public earlier that day by the Washington Post. 
The two women, whose allegations were published Tuesday on the condition of anonymity, said Oreskes made unwanted advances and abruptly kissed them while he was working as the Washington bureau chief of The New York Times nearly two decades ago. They were both journalists at the time and were discussing job prospects with Oreskes, according to the Post.
An NPR spokeswoman said officials at the public broadcast organization "take these kinds of allegations very seriously" but declined to comment on the specifics of the allegations against Oreskes. He has served as senior vice president of news and editorial director for the radio outlet since 2015. He previously was a high-ranking executive at the Associated Press. 
"If a concern is raised, we review the matter promptly and take appropriate steps as warranted to assure a safe, comfortable and productive work environment," Isabel Lara, the NPR spokeswoman, said. "As a matter of policy, we do not comment about personnel matters."
Oreskes' two accusers told the Post that when they brought their complaints to NPR's attorney in charge of labor and employment matters earlier this month, they were told the outlet would look into their allegations.
Both women said they met with Oreskes in the late 1990s after he took an interest in their careers and suggested he might hire them as reporters at the Times. They provided detailed accounts of Oreskes kissing them and sticking his tongue in their mouths without their consent. One said she was accosted in a cab she shared with him, the other in her car after they met to review her work. Neither was hired by the Times.
Oreskes is the latest in a growing number of high-ranking men in the media and entertainment worlds facing accusations of sexual harassment, abuse and assault since the Times and The New Yorker published a litany of such allegations earlier this month against Hollywood mogul Harvey Weinstein. The list includes journalists Mark Halperin and Leon Wieseltier, film director James Toback, Amazon studio executive Ray Price and actor Kevin Spacey.
In Oreskes' case, the two women told the Post they didn't speak out at the time of his alleged harassment out of fear doing so would jeopardize their employment opportunities. Both said the alleged incidents had a lasting effect on them.
Said one: "When I first went to see him it was after screwing up my nerve to try to be bold and maneuver myself into a better job, and after what happened with him, I never really tried that again."
Jill Abramson, the former Times' top editor who served as Oreskes' deputy at the newspaper's Washington bureau around the time of the alleged harassment, told the Post she recalled him once paying excessive attention to a young female aide in the office. She said she regrets not confronting him over that behavior. 
This story was updated to include the news that Oreskes was placed on leave. 
Calling all HuffPost superfans!
Sign up for membership to become a founding member and help shape HuffPost's next chapter
BEFORE YOU GO
PHOTO GALLERY
Women Who Have Accused Roger Ailes Of Sexual Harassment