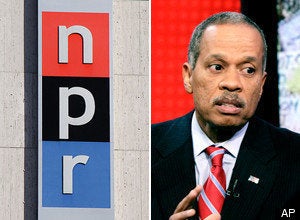 NPR President Vivian Schiller apologized on Sunday for the network's handling of the Juan Williams controversy.
"I regret that we did not take the time to prepare our program partners and provide you with the tools to cope with the fallout from this episode...the process that followed the decision was unfortunate - including not meeting with Juan Williams in person - and I take full responsibility for that."
Schiller also wrote, however, that the decision the network took was the right one. Reiterating a statement she released last Thursday, she called Williams' comments "the latest in a series of deeply troubling incidents over several years," and said that he had been repeatedly asked to "avoid expressing strong personal opinions on controversial subjects in public settings...after this latest incident, we felt compelled to act."
Related
Popular in the Community