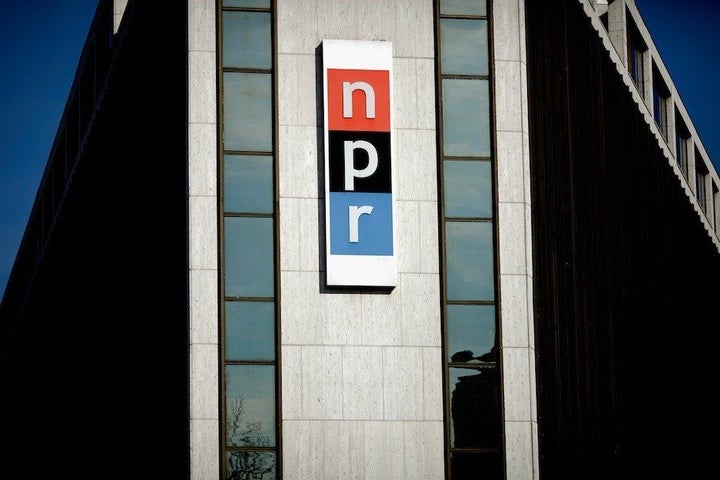 Both journalists have since landed on their feet. Schiller became NBC News' first chief digital officer in June, and just last week, Weiss was named executive editor of the Center for Public Integrity.
NPR, however, still hasn't permanently filled either job, and the lengthy, closed-door search for a new CEO -- who would play a major role in filling the other high-ranking position -- has led to speculation and some frustration inside the halls of the media organization. (UPDATE: On Sunday night, NPR named Sesame Workshop's Gary Knell as President and CEO).
"It's really foolish to do this totally in the dark," one NPR staffer said, adding that it's wiser for top candidates to be made public, even by way of leaks, in order to be fully vetted.
But so far, there have been no trial balloons. The search committee has even taken measures to avoid any leaks. The three NPR staffers chosen to provide input to the search committee when the finalists are winnowed down were forced to sign strict confidentiality agreements barring them from discussing the process with their colleagues (never mind media reporters).
An NPR spokesperson said that the search is "on track to wrap this fall," but declined to comment further. Several members of the board of directors did not respond to calls.
"The search has taken a long time because they really want to cross t's, dot i's," said a source familiar with the search process.
What NPR is ultimately looking for, sources say, might be someone who doesn't exist. The board of directors wants a candidate with ample experience in radio, digital media, and fundraising. The candidate should also have already been a CEO, but no publicly espoused political views that could provide easy fodder for NPR's critics.
Presumably, the next NPR leader will also have to deal with Congress. On Thursday, Republicans again threatened to cut any federal money to the network. (NPR only receives 1 to 2 percent of funding from federal grants, while NPR member stations take in around 10 percent of funding from state and federal sources).
That's a lot of requirements for one person. So it's no wonder that early in the process, there was chatter within NPR about breaking up the CEO job. Perhaps one person could take on more management duties with another serving as the public face of the network. One name thrown around for the latter job was former NBC News host Tom Brokaw.
But Brokaw isn't in the running. He told the The Huffington Post that people not formally affiliated with the network tried gaging his interest last spring. Although Brokaw considers himself "a big fan and supporter of NPR," he wasn't interested in the management job. Not to mention, Brokaw said, "I don't think I'd be very good at it."
Who would be good at it? NPR staffers expect the search committee to look at not only network chiefs, but also heads of foundations and universities. But those who NPR staffers think might get an interview, like former senior VP of programming Jay Kernis, don't always make the cut. Kernis served two stints at NPR before heading to CNN and serving, most recently, as senior producer on Eliot Spitzer's short-lived show "In the Arena." He's since landed as a producer on the forthcoming "Rock Center with Brian Williams."
When asked about rumors he was in the running, Kerns said that some station managers reached out early on to see if he was interested. He applied for the job, but was later told he wouldn't be getting an interview because he'd never run a company. Nevertheless, Kernis still speaks passionately about NPR. "There is only one job like it in the United States," said Kernis, adding that there are "great expectations" for the CEO position and that the only question "is how many boxes [the candidates] can check off."
Last spring, members of the search committee began the process by traveling to numerous NPR stations for input. They finalized the CEO job requirements in May and began the first round of interviews the next month. Soon after, NPR staffers got their only substantive update on the process.
In early July, Carol Cartwright and Kit Jensen, the co-chairs of the search committee, informed staff that they've "been in contact with a number of initial candidates to better understand their backgrounds and potential match for NPR." In a memo obtained by The Huffington Post, they wrote:
Our outreach has been quite extensive. We've benefited from recommendations and names many of you have provided to us. We are systematically making contact with potential candidates who have applied, been recommended to us, or identified by [global search firm] Spencer Stuart on our behalf. We are reviewing these candidates in terms of how well their backgrounds and experiences match up with our leadership expectations. We have many more scheduled meetings and conference calls yet this summer to continue the selection and candidate sourcing process.
Since July, staffers haven't been told any more on the matter, except for a couple sentences in a memo earlier this month reiterating that the process should be wrapped up in the fall. While staffers gripe about the lack of details so far, it's understandable given the controversial events of the past year why the board may be keeping things so close to the vest.
"This is now a very public position given that Vivian was let go, that Ellen was let go, the [Ron] Schiller affair and the Juan Williams affair," Kernis said. "Lots of people are going to pay attention to this hire. It's a different hire than in the past. They can't make a mistake."
Popular in the Community