The National Rifle Association spent $419 million in 2016, increasing its 2015 total by over $100 million and dwarfing spending in previous presidential election years by far more, according to an audit published Thursday.
The document, first obtained by the Center for Responsive Politics, offers a detailed accounting of the NRA's 2015 and 2016 expenditures on a variety of initiatives, including publications, competitions and recreational shooting services. The largest year-to-year leap came in its political spending, as the gun group dumped unprecedented amounts of cash into the 2016 election cycle.
Last year, the NRA, which is registered as a nonprofit, spent nearly $140 million on legislative programs and public affairs, an increase of about $75 million overall from 2015. These categories are not itemized further in the financial report, but they likely encompass the lobbying efforts and campaign contributions that have become a cornerstone of the NRA's political power.
This $140 million figure includes a $30 million investment in Donald Trump's presidential campaign as well as at least $20 million more to help GOP Senate candidates ― though recent reports suggest spending on congressional races may have been significantly higher. As the Center for Responsive Politics notes, much of that funding came in the form of "dark money" disbursed by the NRA's Institute for Legislative Action (NRA-ILA), a 501(c)(4) social welfare organization that is not required to disclose its donors.
Although the NRA has long been considered a political powerhouse, the 2016 audit is further proof that the organization is still ascendant. In the 2012 presidential election year, the group's total expenditures came in at $261 million. Just $63 million of that was allocated to legislative programs and public affairs combined, less than half of the 2016 total.
Overall NRA spending has more than doubled since 2008, when it spent $204 million, and only $35 million of it on legislative programs and public affairs. In 2014, the organization's total election spending topped out at $27 million, according to previous reporting.
Over the past eight years, the NRA has broken and re-broken its own spending records on lobbying and elections while successfully fending off gun control legislation and propelling most of its favored pro-gun lawmakers to victory.
It's telling that the NRA has not seen any tangible return on its investment so far this year, said Shannon Watts, founder of Moms Demand Action for Gun Sense in America.
"The gun lobby spent more than $50 million during the 2016 elections: a new record for the NRA's congressional lobbying efforts. However, the NRA's top legislative priorities ― to roll back silencer safety laws and gut state gun laws through 'concealed carry reciprocity' ― have yet to make it out of committee hearings and are out of touch with the American people," she said in a statement to HuffPost.
Not all of the NRA's big-ticket outlays last year involved political spending. The group's expenses for "member service and acquisition" increased by one-third from 2015 figures, from $66 million to $88 million.
At the same time, revenue from members' dues remained stable, shrinking slightly from $165 million to $163 million. General contributions shot up sharply, however, rising from $96.6 million in 2015 to $127.8 million in 2016 — around one-third of the NRA's $378 million in annual revenue. The NRA's nonprofit status exempts it from limits on individual and corporate donations, and it is not required to list who contributed or how much.
The NRA did not immediately respond to a request for comment.
Support HuffPost
The Stakes Have Never Been Higher
Before You Go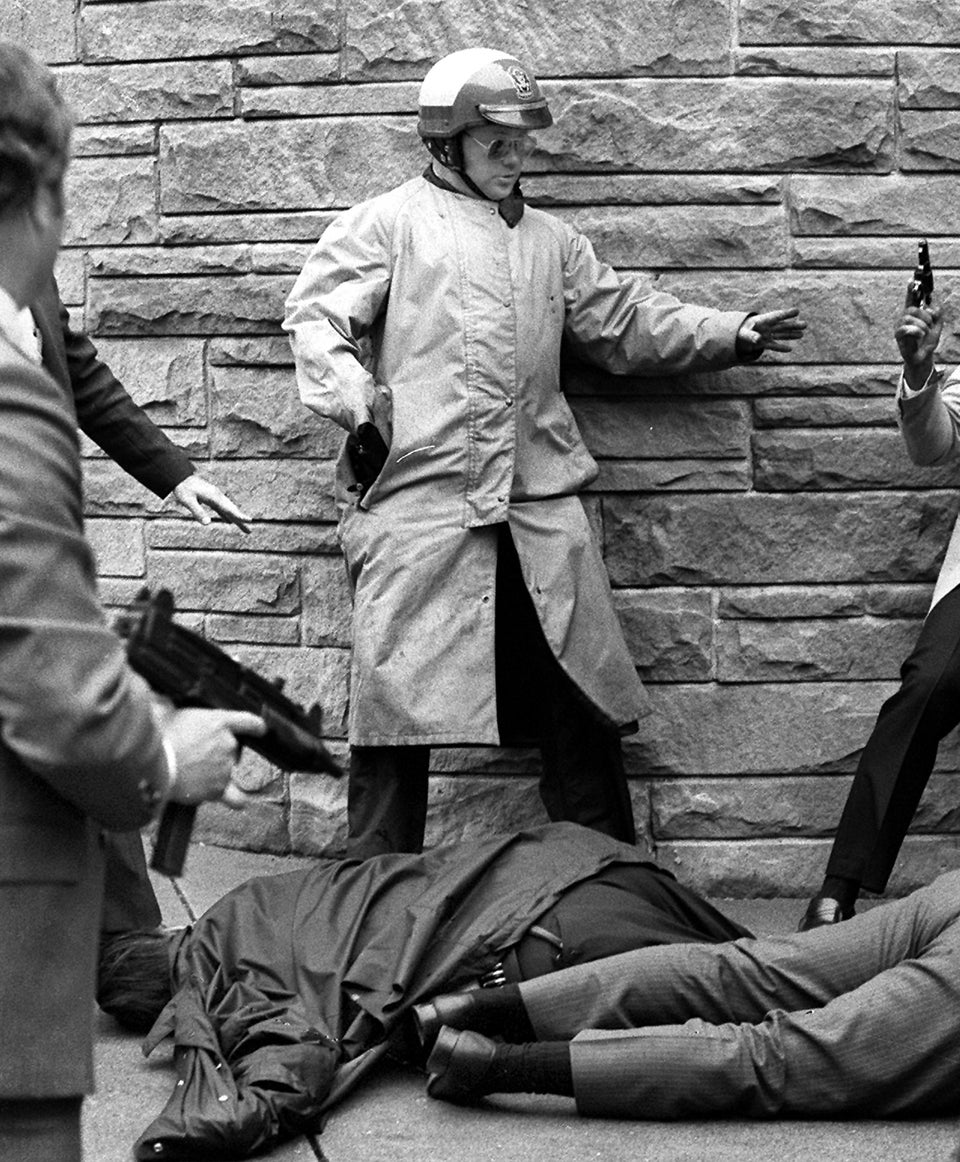 Pivotal Moments In The U.S. Gun Control Debate
Popular in the Community