WASHINGTON -- A controversial list of 494 people and organizations that the National Rifle Association considered "anti-gun," and which received significant media attention in recent weeks, has apparently been removed from the gun lobbying group's website.
The NRA's "enemies list" -- which contained dozens of celebrities, as well as doctors, clergy members, journalists, Hallmark Cards Inc. and the PTA -- underscored how many influential and generally respected people and groups the NRA opposed. The roster was initially intended as a boycott list, but over time had grown to include private citizens like teachers and social workers. In the aftermath of the Dec. 14 Sandy Hook Elementary School shooting, questions were raised about the nature of the list.
A spokesman for the NRA, which claims more than 4 million members and has long been a powerful lobbying force on Capitol Hill, declined to comment on what happened to the list.
But it's easy to see why the NRA might have made the decision to take it down. On its face, the list gave the impression that the group was out of touch. A number of the people on it were deceased, including writer Nora Ephron and theater owner Stanley Turwood. Moreover, many of today's most visible gun control advocates, like New York Mayor Michael Bloomberg and Dan Gross, president of the Brady Campaign to Prevent Gun Violence, were missing.
Others said their inclusion on the list made no sense. Retired game-show host Bob Barker, who was listed as "anti-gun," told Bloomberg News that he sleeps with a loaded gun next to his bed, and he donated money to Republican presidential candidate Mitt Romney, whom the NRA also backed.
At least one large company, 7-Eleven, was trying to get itself off the list, to no avail. The nation's largest convenience store chain reportedly could not get anyone at the NRA to explain why the company was on the list.
But plenty of listed celebrities were proud to have been identified as anti-gun. Sir Patrick Stewart, the British actor, wrote on Twitter that the NRA enemies list was "the most prestigious list I've ever made." Political commentator Alan Colmes wrote a widely circulated essay entitled, "Dear NRA, Please Put Me On Your Enemies List."
President Barack Obama is expected to bring up gun control at Tuesday's State of the Union address. First lady Michelle Obama and numerous members of Congress have announced they will bring shooting victims as their guests for the speech -- a symbolic reminder of the high costs of gun violence.
UPDATE: 5:58 p.m. -- Nick Ramsey, a producer at MSNBC, writes to HuffPost that he has found a version of the list still buried on the NRA site, a version that appears to have been created in 2010 based on the URL address: http://www.nraila.org/news-issues/fact-sheets/2010/test.aspx?s=celebrities&st=&ps=
This page, which is titled simply "Test," seems to contain the same names as the 2012 list. Text on the page says it was posted last week, on Feb. 6.
The main link to the 2012 enemies list remains disconnected, and an NRA spokesman declined to comment.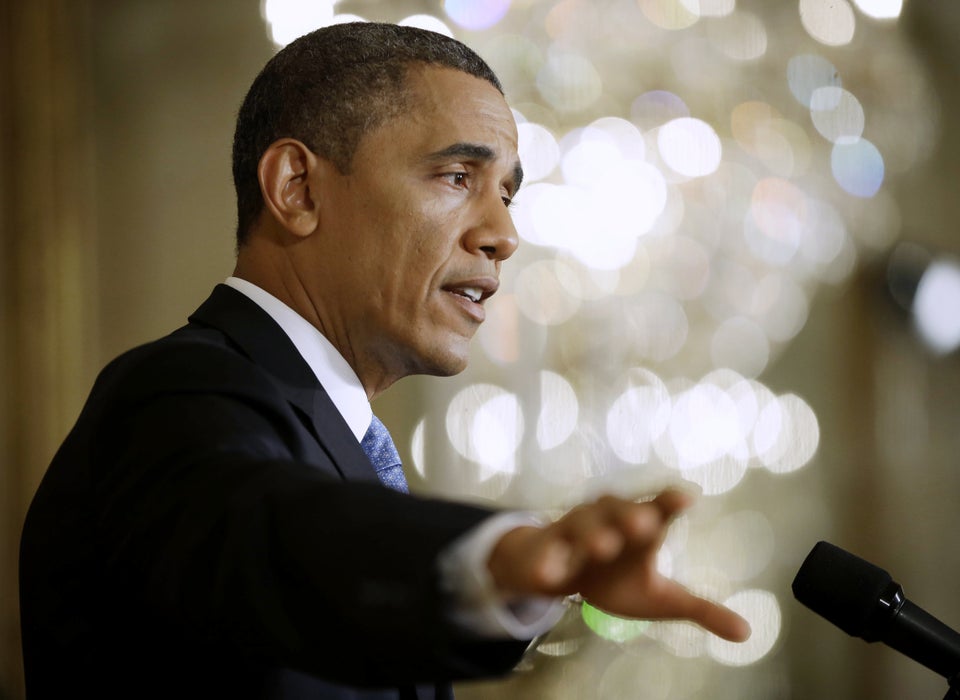 Obama's Executive Actions On Gun Violence
Popular in the Community