It's probably just a coincidence, right?
The NRA posted the tweet, that read, "I'll control my own guns, thank you," on Wednesday morning.
An AR-15 was allegedly used by the Parkland, Florida, school shooter in the Marjory Stoneman Douglas High School massacre last month that left 17 dead. Since the shooting — which spurred student organizers to plan Wednesday's nationwide walkout — many have called for stricter gun control, urging retailers to stop selling assault-style rifles and putting pressure on the NRA to support common-sense safety measures.
Some on social media questioned the timing of the tweet, coming on a day when many are speaking out about gun violence.
Criticism against the NRA has ramped up in the weeks following the Parkland shooting. A recent poll found that 51 percent of voters said the NRA supports policies that are bad for the nation, up from 47 percent in October.
Before You Go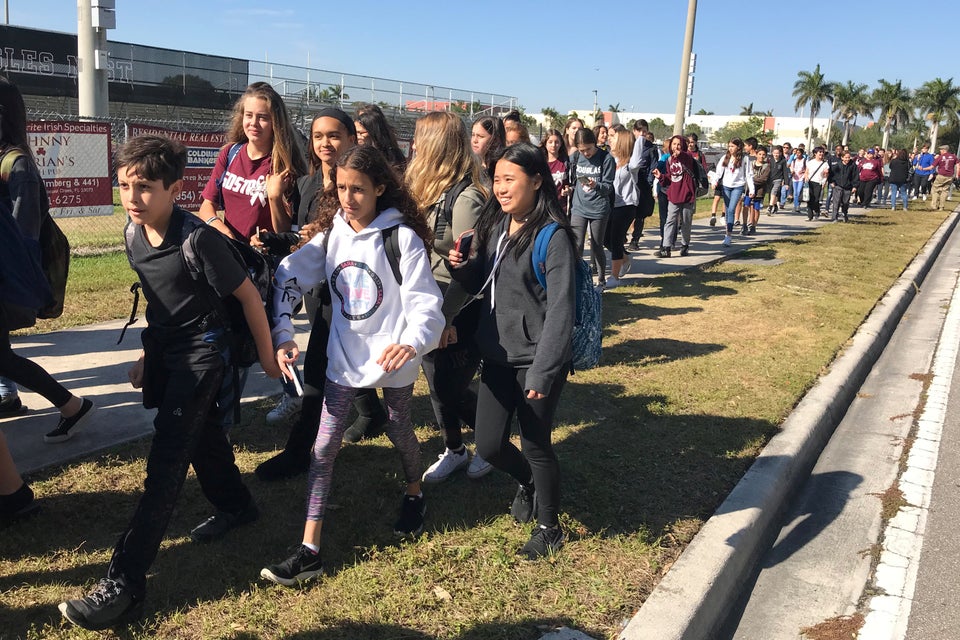 Students Walkout To Protest Gun Violence
Popular in the Community