WASHINGTON -- Less than two days after a 9-year-old girl in Arizona accidentally shot and killed a gun range instructor who was showing her how to fire an Uzi, the National Rifle Association on Wednesday touted new ways for children to "have fun" at shooting ranges.
The nation's largest gun lobby posted a tweet Wednesday afternoon to its NRA Women account that read "7 Ways Children Can Have Fun at the Shooting Range." The tweet included a link to an article with the same title published on the website of Women's Outdoor News. A little over an hour after posting it, NRA Women deleted the tweet without explanation.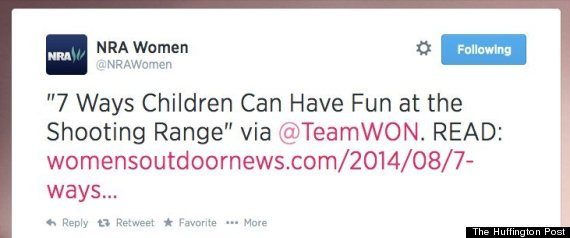 The story linked in the tweet lists a number of new and colorful targets that it says will engage young shooters who have grown bored with the standard bull's-eye. In describing a pack of zombie targets, the author, Mia Anstine, writes that children "can imagine they're getting rid of the monsters from their nightmares."
But a nightmare is precisely what unfolded on Monday, when 39-year-old Charles Vacca, a range instructor at Bullets and Burgers in northwest Arizona, stood over a 9-year-old girl holding an Uzi. The Israeli-made submachine gun can fire almost 30 rounds per second, according to the manufacturer. Police say the child lost control of the machine gun, and Vacca was shot in the head. He died later that day in a hospital.
The Arizona shooting has prompted a heated national debate over what guns are safe for use by minors, even under supervision. Experts agree that an Uzi was the wrong choice for a 9-year-old girl.
The timing of the NRA's tweet appears to be linked to this debate. Anstine's column about children's shooting targets was posted on August 20, almost a week before the Arizona shooting. Why the NRA would decide to push out this column to the more than 7,000 followers of its "NRA Women" account is unclear. The NRA did not immediately respond to a request for comment.


Before You Go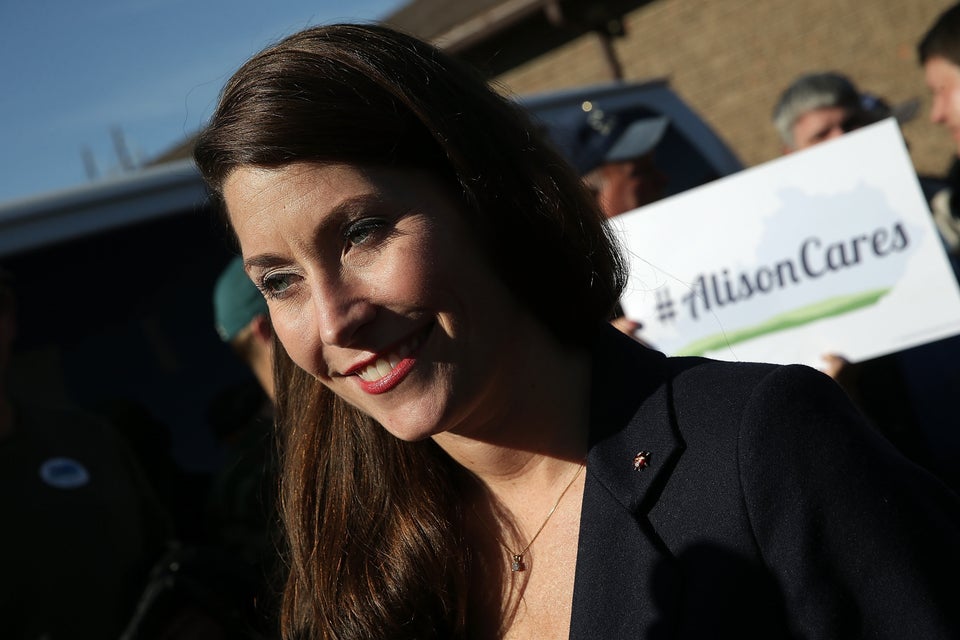 Guns In Campaign Ads
Popular in the Community