"Many in legacy media love mass shootings," Loesch said after walking on stage at the Conservative Political Action Conference to a standing ovation. "I'm not saying you love the tragedy, but you love the ratings. Crying white mothers are ratings gold."
Her comments echoed a video that NRATV released Wednesday, which slammed the mainstream media for being the "casting call for the next mass shooting." Loesch also said she is debuting a one-hour show on NRATV next month to combat the mainstream media.
Her comments at CPAC were also reminiscent of some President Donald Trump has made. The president regularly claims that news outlets such as CNN and NBC News spread mistruths about him and his administration in order to boost ratings.
Loesch said it's not up to the NRA to protect children from gun violence.
"A failure of law enforcement is not a failure of the law, it is a failure of enforcement," she said, blaming the FBI for "dropping the ball" by not acting on a tip it had received about the suspect in last week's massacre at Marjory Stoneman Douglas High School in Parkland, Florida.
"We have resources available at anyone's disposal if they want to reinforce their schools, but I'll say it again loud and clear: We're parents too," she said.
Loesch also appeared at a CNN town hall event Wednesday night to discuss gun violence. She told survivors of the Parkland shooting that she was "fighting" for them and defended herself by saying people who are "nuts" should not be allowed to buy guns.
Many in the crowd of about 7,000 people booed her, and Broward County Sheriff Scott Israel, who was on stage beside her, challenged her.
"I understand that you're standing up for the NRA … but you just told this group of people that you're standing up for them," he said. "You are not standing up for them until you say, 'I want less weapons.'"
Loeasch said during her CPAC appearance that she needed a security detail to exit the town hall because people rushed the stage and threatened her.
Before You Go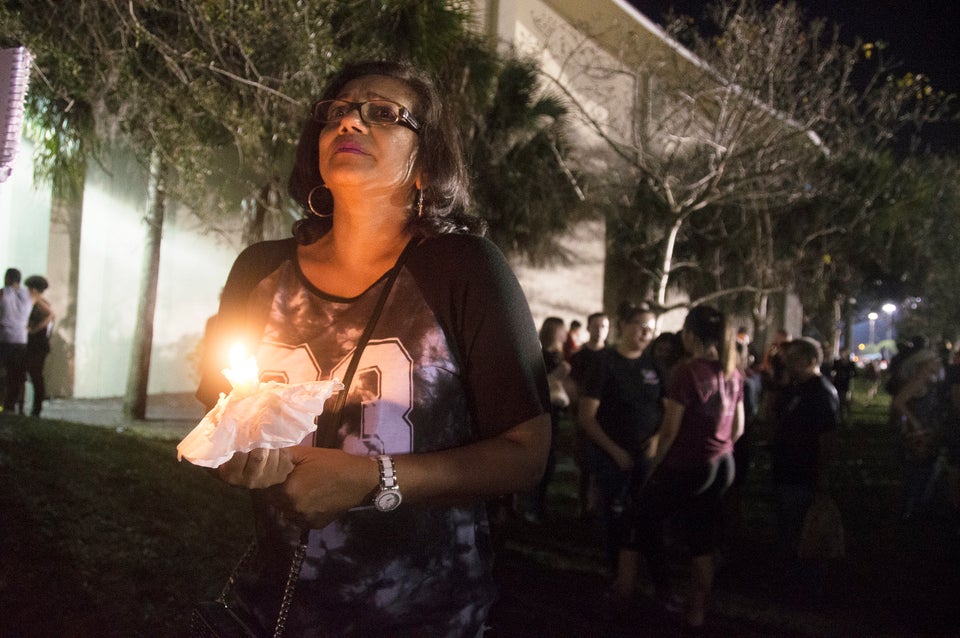 Parkland Vigil
Popular in the Community