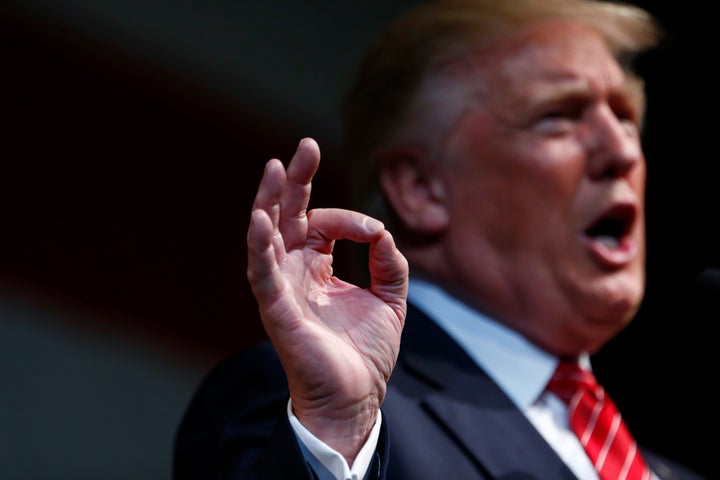 WASHINGTON ― A day after Donald Trump said that maybe Second Amendment people could do something about Hillary Clinton or her potential judicial nominees, the National Rifle Association is out with an ad supporting him.
Trump raised eyebrows and got the attention of the Secret Service with a line in a speech Tuesday in Wilmington, North Carolina, in which he declared: "If she gets to pick her judges ― nothing you can do, folks. Although, the Second Amendment people. Maybe there is. I don't know."
Presumably it was a joke, but the Trump campaign said it wasn't even that, and was just an appeal to get gun-loving Americans to vote. Still, according to several reports Wednesday, the Secret Service had multiple discussions with the Trump campaign about the comment, which the agency appears not to have taken lightly.
Nevertheless, the NRA chose the aftermath of Trump's comment to unveil a new 30-second ad on Wednesday that accuses Clinton, without evidence, of plotting to take away people's guns.
The spot accuses Clinton of hypocrisy because she is now wealthy and, for much of her adult life, has been protected by armed security personnel.
"But she doesn't believe in your right to keep a gun at home for self-defense," the ad charges. Clinton has said repeatedly that Americans have the right to bear arms, but that does not mean there is no room for common-sense regulations.
In a particularly inflammatory statement after Trump's alarming comment, the head of the NRA's political wing declared Clinton was a threat to America's fundamental values.
"Despite what she says to try and get elected, she would stack the Supreme Court with anti-gun justices who would overturn our fundamental right of self-protection," said Chris Cox. "So it is not an understatement to say that the future of American freedom is at stake in November."
Clinton's campaign was quick to respond to the ad, which, as much as the NRA wants to inspire Trump supporters, could also be used to invigorate advocates who are fighting gun violence.
"The gun lobby is coming to Donald Trump's defense and spending millions of dollars to spread lies about Hillary Clinton because they know Trump will always do their bidding," Clinton spokesman Josh Schwerin said in a statement. "The fact is, too many families in America have suffered — and continue to suffer ― from gun violence and the vast majority of the American people ― including the vast majority of gun owners ― believe we can and must do better."
Schwerin pointed to "measures like comprehensive background checks that will help decrease the number of gun deaths our nation suffers every day" as an example.
Before You Go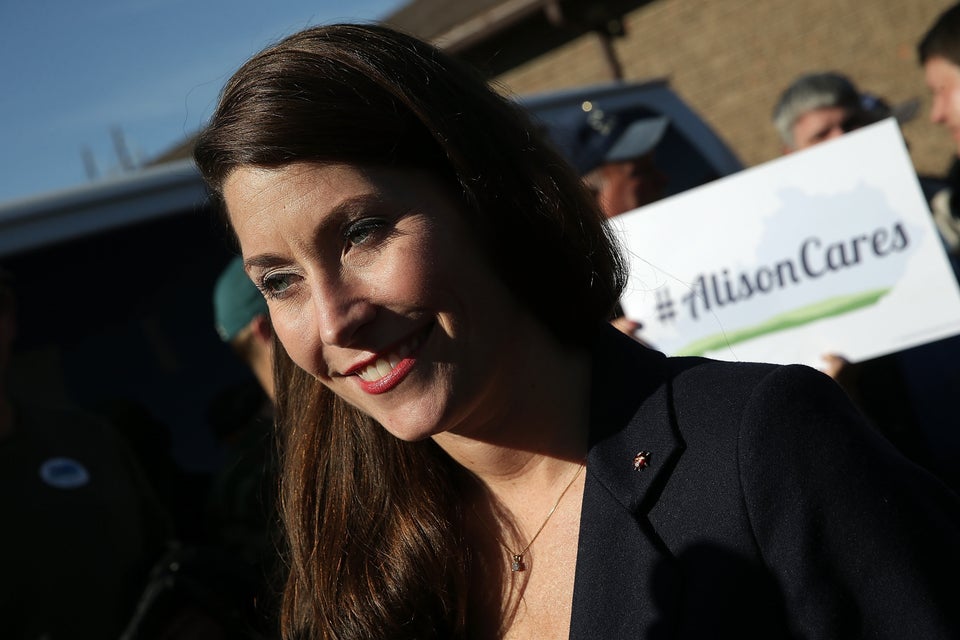 Guns In Campaign Ads
Popular in the Community