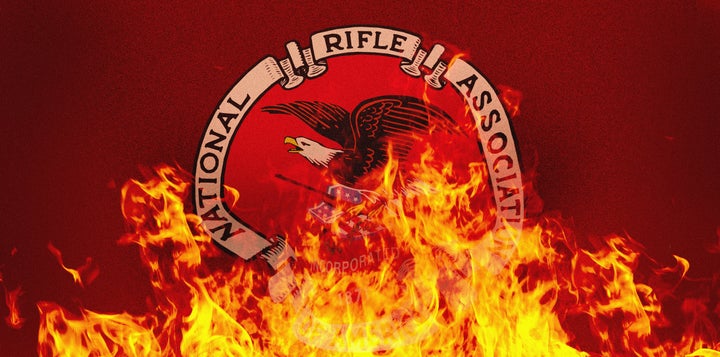 The National Rifle Association unveiled a "new strategic plan" on Friday that involves restructuring from a New York nonprofit to a Texas nonprofit and filing for bankruptcy amid legal and financial woes.
"BREAKING NEW: @NRA Dumps New York to Reincorporate in Texas," reads a boastful headline the organization posted on Twitter.
"The NRA plan, which involves utilizing the protection of the bankruptcy court, has the Association dumping New York and organizing its legal and regulatory matters in an efficient forum," the release said. "The move comes at a time when the NRA is in its strongest financial condition in years."
The NRA is likely not in its "strongest financial condition in years" though. The gun group has slashed salaries in response to the ongoing pandemic, and has also been bleeding money in legal fees as infighting among the organization's top brass has reached a fever pitch in recent years.
The gun group saw a steep decline in leadership as board members jumped ship in the past almost two years amid dueling lawsuits between the NRA and its former public relations firm Ackerman McQueen.
And while the gun group referred to leaving "the toxic political environment of New York" in its press release, the group is more likely fleeing a state where the the attorney general is seeking to shut the gun group down after it was discovered the group has lost $64 million over three years. And Washington, D.C., Attorney General Karl Racine is also suing the group, alleging donor money meant to fund firearms safety and training was "diverted to support wasteful spending by the NRA and its executives."
"The NRA's claimed financial status has finally met its moral status: bankrupt," New York Attorney General Letitia James said in a statement Friday. "While we review this filing, we will not allow the NRA to use this or any other tactic to evade accountability and my office's oversight."
In September, the former second in command of the group turned his crosshairs on its chief executive, Wayne LaPierre, in a book alleging financial mismanagement.
The NRA is "rife with fraud and corruption" and LaPierre "couldn't run an organization on a fiscally sound basis to save his life," wrote Joshua Powell — the former chief of staff whom the NRA fired in January for falsifying travel expenses.
Popular in the Community