 WASHINGTON -- The National Rifle Association stepped up its anti-Obama rhetoric on Thursday, declaring in a fundraising email that President Barack Obama had allegedly "pledged to raise $20 million to ram his gun ban agenda through Congress."
The claim was part of a fiery appeal by NRA chief lobbyist Chris Cox sent to the group's approximately 4 million members. Cox wrote that Obama and "anti-gun politicians are on an all-out crusade" to "ban your guns and abolish every last sacred right you have under the Second Amendment ... until they reduce your freedom to ashes."
According to Cox, Obama's "rich, gun-hating friends in Hollywood, along with anti-gun billionaire Michael Bloomberg, will shower him with the money he needs to strip you of your gun rights."
This appeal is part of a lobbying juggernaut the NRA unleashed this week to coincide with Obama's announcement of a sweeping new effort to prevent gun violence. The NRA began with a highly controversial attack ad on Tuesday, which labeled the president an "elitist hypocrite" because his two young daughters receive armed Secret Service protection. On Wednesday, the group accused Obama of "attacking guns and ignoring children."
Members need to donate, Cox wrote, in order to counter that "$20 million" Obama "recently pledged to raise."
But The Huffington Post was unable to locate any evidence of such a pledge, not from the president or anyone in his administration or his campaign organization, Obama for America.
Reached by phone Thursday, an NRA spokeswoman told HuffPost that she would call back with background information on the reference. She did not. A follow-up phone call and a separate email to the NRA's director of public affairs, Andrew Arulanandam, also produced no background info.
Much of that money went to funding attack ads in the 2012 election. The NRA spent nearly $20 million -- the same amount it claims the president wants to raise -- on electoral races last year. Of that, $18 million went into ads attacking Democrats.
In the past month, the NRA has offered memberships at deeply discounted rates, a policy that likely helped boost its rolls by what it says are 250,000 new members.
Read the entire email from Cox below.
There are political fires raging across Capitol Hill right now and they're closing in fast on your Right to Keep and Bear Arms.

President Barack Obama and anti-gun politicians are on an all-out crusade to pass new laws that would: BAN tens of millions of rifles, shotguns and handguns ... make it more difficult, expensive, and in some cases, ILLEGAL for you to purchase ammunition ... and even FORCE you to register your firearms with the federal government.

Some are even talking about a mandatory gun confiscation and "buyback" program -- where you would be forced to hand over your guns in exchange for a government check!

NONE of this would have the slightest impact on making our children, our homes, or our communities safer. And that's sad, because now more than ever, we need our elected officials to take serious steps toward improving public safety ... particularly in our nation's schools.

But the fact is, despite their statements, the main goal of the gun banners in Congress is not to make schools safer, but to ban your guns and abolish every last sacred right you have under the Second Amendment ... until they reduce your freedom to ashes.

Your NRA-ILA is fighting every hour of every day to hold the line, but there is no way we can win without your full and active participation RIGHT NOW.

President Barack Obama recently pledged to raise $20 million to ram his gun ban agenda through Congress. And Obama's got plenty of rich, gun-hating friends in Hollywood, along with anti-gun billionaire Michael Bloomberg, who will shower him with the money he needs to strip you of your gun rights.

I don't have friends like that. I've got something much better ... YOU. You know what's at stake. You love your freedom and your country, and I know you're willing to STAND AND FIGHT to save both of them.

So please, whatever you can afford to give NRA-ILA right now, I need you to do it.

Whether it's as little as $10, or as much as $150 or more, every single dollar will go toward winning this once-in-a-generation battle to save our Second Amendment freedom. AND EVERY SINGLE DOLLAR YOU GIVE TODAY COUNTS!

Your contributions to NRA-ILA support our fight on your behalf in the halls of Congress and across the country. Your contributions are the lifeblood of our legislative and legal initiatives, research, educational pieces, press activities, and all of our pro-gun advertising and grassroots activism.

There is no other way to put it: Our strength comes from you. Our ability to win comes from you. That's why I'm asking you to help save our Second Amendment by making NRA-ILA stronger than ever before.

Thank you for everything you do to support NRA-ILA and defend freedom.

Please help as soon as you can.

Sincerely,

Chris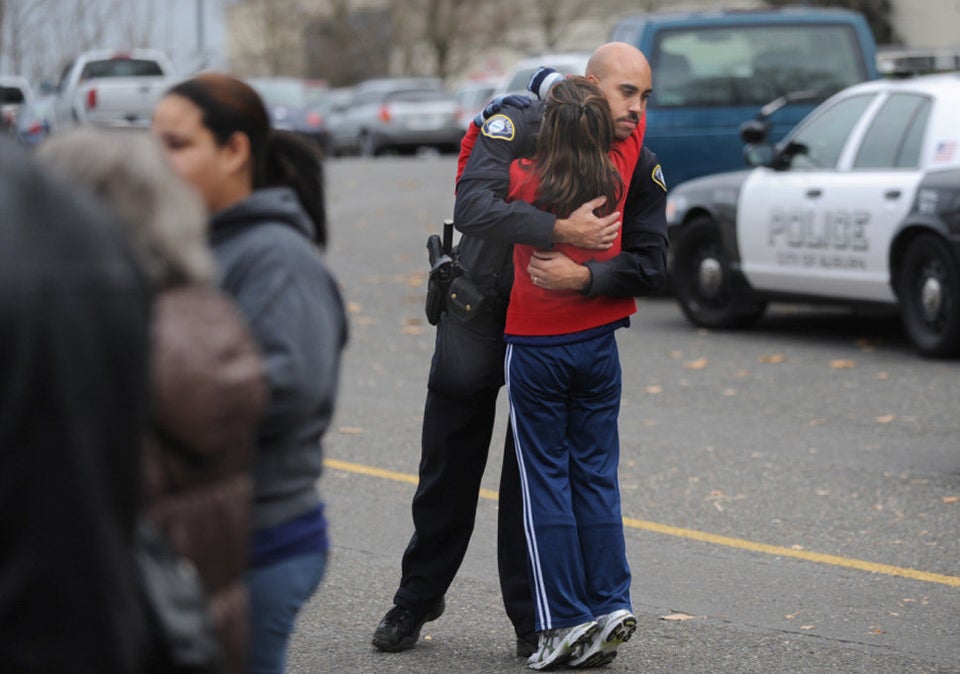 Obama's Gun Control Proposal Explained
Popular in the Community