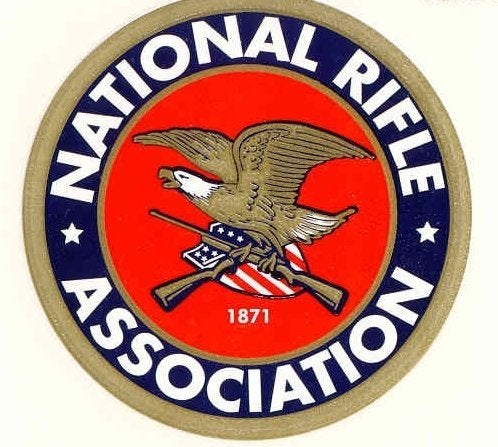 When a baseball player goes 0-for-15 at the plate, fans call it a slump.
So, what do we call it when the NRA goes 0-for-15 in Statehouses across the country? As the New York Times showed in April, the gun lobby has found itself on defense this year, and its batting average in 2008 is unimpressive.
The best recent example of how things are changing on the gun issue are the gun lobby's efforts to force guns into college campuses across the country. In 2008, these efforts failed across the board.
The gun lobby made "guns-on-campus" bills a big priority across America this year, and what do they have to show for it? A goose egg.
The roll of states that rejected these gun pushing efforts is quite interesting. Many are typically identified as part of the gun lobby's base.
But "guns-on-campus" bills failed this year in Alabama, Arizona, Georgia, Idaho, Indiana, Kentucky, Louisiana, Minnesota, Mississippi, Oklahoma, South Dakota, South Carolina, Tennessee, Virginia, and Washington. Only two bills remain in the hopper -- in Michigan and Ohio -- but neither has moved in the last two years.
Forcing school administrators to allow guns on campus against their will is a bad idea that needed to be defeated. The NRA sent alert after alert to their members this year urging them to back "guns-on-campus," but they still got zero bills passed.
Even legislators that previously received the organization's backing rejected these proposals. Two key examples:
"Guns-on-campus" legislation failed in the South Dakota Senate by a vote of 17-14 last February. Six "A-rated" NRA state senators voted against the bill.
Similar legislation in the Indiana State Senate fell short of passage by one vote. Ten NRA-endorsed senators voted against the bill.
In many of these states, the bills didn't even come to a vote.
Louisiana is the most recent example. College and university administrators, police officials, student body presidents -- even the LSU football coach -- came out against the idea. The bill's sponsor couldn't even get it to the floor for a vote.
The Police Chief at the University of Cincinnati, Chief Gene Ferrara, recently told CNN, "I don't think the answer to bullets flying is to send more bullets flying. My belief is we ought to be focusing on what we do to prevent the shooting from starting."
I couldn't agree more. Arming college students is the wrong lesson to learn from Virginia Tech. What that tragedy should teach us is that we need to strengthen background checks so dangerous people like the mentally ill Virginia Tech shooter can't easily obtain guns in the first place.
Forcing colleges to allow armed students on campus is a terrible idea.
Fifteen of America's State Legislatures agree.
Popular in the Community