WASHINGTON -- Vice President Joseph Biden will be sending his recommendations for gun policy reform to the president in a matter of weeks, according to administration officials.
The recommendations are still being crafted. As part of the process, Biden will be speaking with key lawmakers, officials and stakeholders in the debate, including the National Rifle Association, an NRA official confirmed.
All told, the plan is for the president to introduce a "concrete package of proposals" by the end of January, an administration official told The Huffington Post. President Barack Obama will call for action on his proposal "without delay" shortly after he announces it.
Last week, The Washington Post reported that the vice president's office was looking at a wide range of reforms in search of a proper response to the shooting deaths of 20 first-graders and seven adults in Newtown, Conn. Those potential reforms included bans on certain firearms and magazines, a more expansive federal database on gun purchases and violence and a more comprehensive background check process for those seeking to buy firearms.
This week, Biden and other members of the president's Cabinet will hold several meetings to receive final input. According to an administration official, who shared plans on condition of anonymity Biden "will meet with victims' groups and gun safety organizations" on Wednesday. On Thursday, meanwhile, he "will hold meetings with advocates for sportsmen and women and gun ownership groups."
NRA spokesman Andrew Arulanandam told The Huffington Post that the lobbying group, which has recommended placing armed officials in schools as a protective measure, "will have a rep there."
The NRA's participation in the process sets this effort apart from past (more limited) attempts by the White House to respond to gun violence. It's unlikely that the NRA will support any proposal that involves limiting access to firearms. But its inclusion in the discussion does allow the White House to say it consulted a wide swath of stakeholders in the debate.
White House Press Secretary Jay Carney was coy when asked to address what role the NRA would play in these discussions. He noted that Obama had previously expressed skepticism at the idea that placing armed guards in schools would be an appropriate response to the Sandy Hook Elementary School shooting. But, he added, "the process is ongoing. The vice president has had several meetings and conversations so far and he will have many more before presenting his recommendations to the president."
In addition to the NRA, Biden will also meet with representatives from the entertainment and video game industries and hold conference calls with elected officials as part of his commission. Education Secretary Arne Duncan, meanwhile, will meet with parent, teacher and education groups, while Health and Human Services Secretary Kathleen Sebelius will meet with mental health and disability advocates.
"[The president] expected and had asked the vice president to report back to him this month. I think that demonstrates the speed with which the president hopes to act," said Carney. "He is mindful of the need to act. He is also mindful of the need to have a process in place ... that allows for the consideration of a variety of ideas."
UPDATE: 3:15 p.m. -- Arulanandam later told HuffPost that James J. Baker, the director of federal relations for the NRA's lobbying arm, will be representing the NRA in Thursday's meeting with Biden.
Before You Go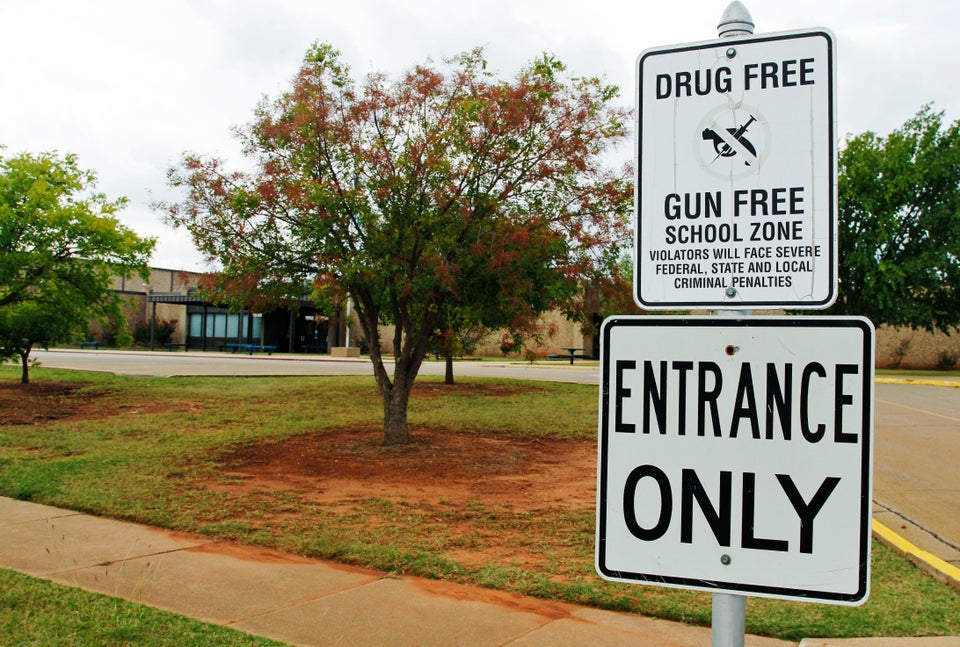 Things Being Blamed For Sandy Hook
Popular in the Community