WASHINGTON -- The National Rifle Association this week debuted a new lineup of special commentators -- three young adults whose biographies are tailor-made to appeal to three groups the NRA is targeting with special outreach programs: minorities, women, and military veterans. Colion Noir, Natalie Foster and Dom Raso each will produce regular, short video segments on issues that include gun control and politics for NRA News Network.
Foster, a Los Angeles-based gun blogger, founded Girls Guide To Guns, a blog that combines posts about the joys of shooting semi-automatic weapons with advice, such as how to look "extra cute at the [shooting] range." Pandering to women is nothing new for the NRA, which has long maintained special programs aimed at increasing gun ownership among women, which the gun industry views as a huge market.
The veterans' outreach is covered by Raso, who the NRA said is a former Navy SEAL. In 2011, the NRA launched a veterans recruitment program called "Life of Duty", which offers free annual memberships to active duty military, police, and first responders.
Minorities are the NRA's newest target group, and so far the effort begins and ends with Noir, who the NRA bills as an "urban gun enthusiast." Noir wears hip-hop clothes and tailors his topics to African Americans. He said in a recent segment that gun control is racist because it prevents inner-city minorities from getting the kinds of guns they need for self-protection.
WATCH: COLION NOIR'S OPENING NRA PREVIEW
Before working for the NRA, Noir had a popular YouTube page, where posted clips of himself railing against gun control. His first NRA production featured Noir complaining about ignorant people who trust "the government" to protect them. "The same government that hosed us down with water, attacked us with dogs, and wouldn't allow us to eat at their restaurants," Noir tells viewers.
Foster has yet to film a solo op-ed. In her introductory video, she sits before a crackling fire and tells the camera, "I just love shooting the AR-15," because "I feel like a badass." She also equates gun rights with women's rights, and abortion in particular. "If you're going to be able to choose what you do with your body, then why are we not allowed to choose how we defend our bodies?" she asks.
WATCH: NATALIE FOSTER'S NRA PROFILE
Raso is the only one of the new stars who didn't already have a Web presence. In his opening profile video, Raso says that after "being overseas and being in combat and seeing the government take away weapons and how it negatively affects the population, then coming back home and watching the same thing unfold -– I'm in shock by it." None of the gun curbs proposed since the Newtown, Conn., elementary school massacre involve taking people's guns.
Raso doesn't say where he was deployed as a SEAL, but it's difficult to rationalize how a U.S. soldier could want more guns in civilian hands after the wars in Afghanistan and Iraq. In both countries, heavily armed civilians quickly morphed into nebulous militia groups that shot and killed thousands of U.S. troops.
WATCH: DOM RASO'S NRA PROFILE
Before You Go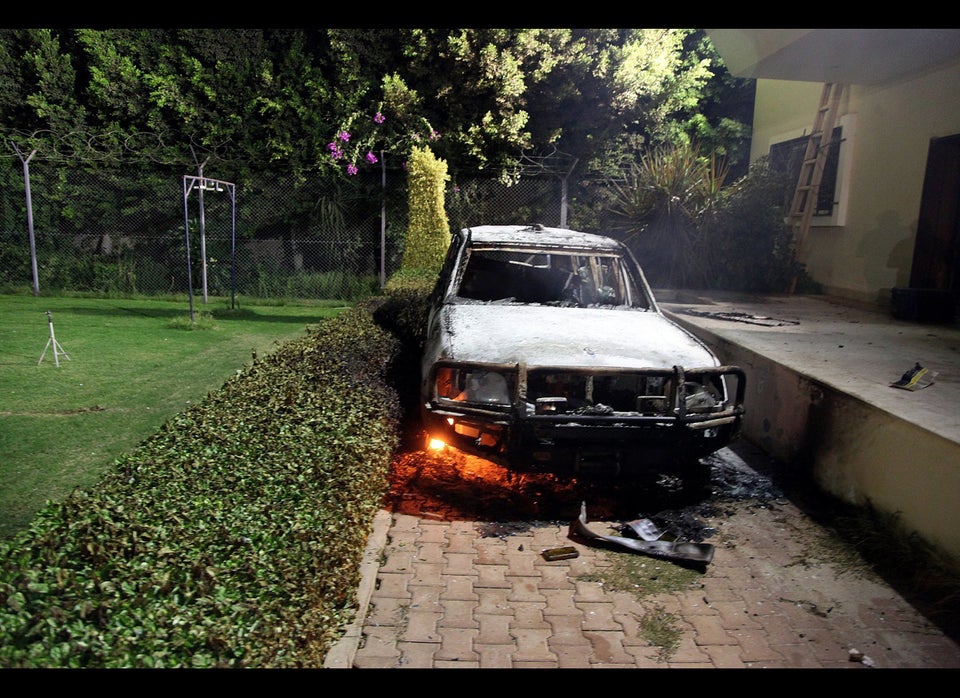 Attack On U.S. Compound In Benghazi
Popular in the Community