A new video from a National Rifle Association site envisions an ideal world where kids are required to learn gun competency in order to advance to the next grade.
While Johnson acknowledges the existence of the Second Amendment, he asserts the United States has an "anti-gun policy" and suggests designing a "gun policy from the assumption that people need guns -- that guns make people's lives better."
As Johnson considers what the country would look like if all people were encouraged to use guns, he posits that young people would be required to learn how to use firearms, just like they learn "reading and writing, necessary skills."
"We would teach shooting and firearm competency. It wouldn't matter if a child's parents weren't good at it," Johnson says in the clip. "We'd find them a mentor. It wouldn't matter if they didn't want to learn. We would make it necessary to advance to the next grade."
The NRA has recently taken steps to appeal to younger Americans and has designed a web series called "Noir," which is supposed to attract millennial viewers. According to Business Insider, the show could appear as a typical MTV show, except for its references to gun rights and the Second Amendment.
"It's the gun even an anti-gunner can like. ... It's a gun for someone that's self-assured. It's a gun for the city urbanite who makes frequent trips to the CVS at the bottom of his loft because he refuses to buy food from a natural grocery store," the show's host, Colion Noir, says in a segment, according to Business Insider. "Or the 24-year-old bombshell whose idea of acceptable grocery story attire is a pair of yoga tights and a T-shirt."
Before You Go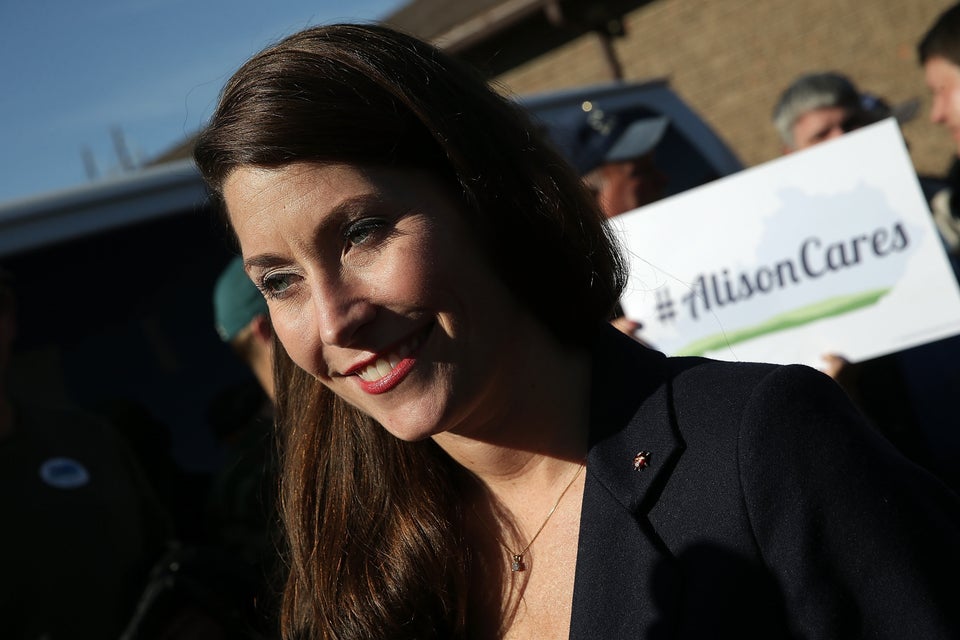 Guns In Campaign Ads
Popular in the Community