WASHINGTON -- It didn't go unnoticed by the National Rifle Association that, during last week's presidential debate, President Barack Obama expressed support for renewing the assault weapons ban.
"I believe in the Second Amendment," Obama said in response to a question about gun violence. "Part of [the solution] is seeing if we can get an assault weapons ban reintroduced, but part of it is also looking at other sources of the violence."
The discussion was brief -- Republican presidential nominee Mitt Romney simply said he opposes any new gun legislation -- and it was the only time gun control has come up in the presidential debates. But Obama's comments in support of renewing the 1994 ban, which expired in 2004, were enough to spur the NRA, arguably the most powerful lobby in Washington, to retool its outreach in swing states, in an attempt to warn a broader audience about the dire threat it believes Obama poses to gun rights.
An ominous new ad has begun airing in Ohio, Virginia, Wisconsin, Florida, Colorado, Iowa and Nevada, saying Obama is chipping away at people's right to bear arms.
"Freedom. These guys fought for it," begins the ad, which shows a soldier returning home to his family as gentle music plays. Then, the music turns frantic and the scenes go from color to black and white. "Now, imagine our country without it. Obama put two justices on the Supreme Court who threaten our right to self-defense. Defend Freedom. Defeat Obama."
NRA spokesman Andrew Arulanandam said the ad is a direct response to Obama's comments in the debate.
"As a result of what was said ... we changed our messaging in our ads to remind people that, despite what the president said [about the Second Amendment], he did appoint anti-gun Supreme Court judges," said Arulanandam. "We're spending an average of $1.5 million in ads on TV, between now and the election. If more space becomes available, we'll buy it up and use it as we see fit."
Arulanandam said polling has shown that gun owners -- not just the NRA's 4.3 million members, but the tens of millions of Americans who own guns -- have the strongest reaction to the idea of Supreme Court justices limiting their rights. So between now and Nov. 6, the NRA will refocus on convincing those tens of millions that Obama's appointments to the high court mean the worst possible outcome for gun owners.
"We'd like to gently remind more people of the impact the president's actions will have ... for next 30 or 40 years," he said. "At his core, he is outright hostile to the Second Amendment rights of law-abiding citizens."
Obama campaign spokesman Adam Fetcher said the president has never tried to chip away at gun rights.
"President Obama's record makes clear that he supports and respects the Second Amendment and the tradition of gun ownership in this country. He believes we can take common-sense steps under existing law to keep our streets safe and to stem the flow of illegal guns to criminals," Fetcher said.
There are two things worth noting about the NRA's beefed up campaign. For starters, Obama's Supreme Court appointments, Elena Kagan and Sonia Sotomayor, hardly pose an aggressive threat to gun owners. To the contrary, Kagan, who hasn't even been on the court long enough to vote on any gun-related issues, boasted Friday of her plans to go hunting with conservative Justice Antonin Scalia.
Sotomayor has ruled in only one Supreme Court case involving gun rights, and in that case, it's true that she sided with liberals on the court in saying that a 2008 ruling relating to a person's right to bear arms for self-defense in the home shouldn't be expanded from the federal government to states. But she ultimately lost that battle, and the vote hardly qualifies her as radically anti-gun rights.
Secondly, the fact that the NRA is bashing Obama on his court appointments, and not on his legislative record, reflects the reality that he has done next to nothing on gun control since becoming president. He dropped his 2008 campaign promises to impose tougher gun regulations and restore the assault weapons ban, and he turned down a request from the Bureau of Alcohol, Tobacco, Firearms and Explosives to expedite gun reporting requirements as violence escalated along the U.S.-Mexico border. In the wake of the Tucson, Ariz., shooting massacre in January 2011, he handed off responsibility for reform to the Justice Department, which made only incremental changes to law enforcement coordination.
In fact, the few times Obama has done anything relating to guns, it has been to expand the rights of gun owners. He signed a law that allows people to bring their guns into national parks and on Amtrak trains. The gun industry has thrived under the Obama administration. And even in the aftermath of shooting sprees that have taken place around the country, Obama has only called for enforcing current laws -- something that gun control advocates have decried as woefully inadequate.
"I wish both candidates had made a stronger commitment to specific measures to reduce gun violence in our nation," Rep. Carolyn McCarthy (D-N.Y.), a leading gun control advocate in Congress, told The Huffington Post.
Despite their frustrations with Obama, gun control advocates like McCarthy say the presidential debates have clarified one major difference between the two candidates.
"Mitt Romney would never consider legislation to do something about the 30,000 Americans who are killed by gunfire every year," McCarthy said. "Obama understands the consequences of gun violence, both in the lives lost and the billions of dollars in healthcare costs to taxpayers."
Arulanandam reiterated that the NRA has endorsed Romney and is happy with him as a candidate, despite the fact that he signed an assault weapons ban into law as Massachusetts governor. Romney has said he wouldn't back it federally.
"One guy is saying he supports the ban and one guy is saying he does not support the ban," said Arulanandam.
CORRECTION: This article previously stated that the assault weapons ban was passed in 2004. It was passed in 1994 and expired in 2004.
Before You Go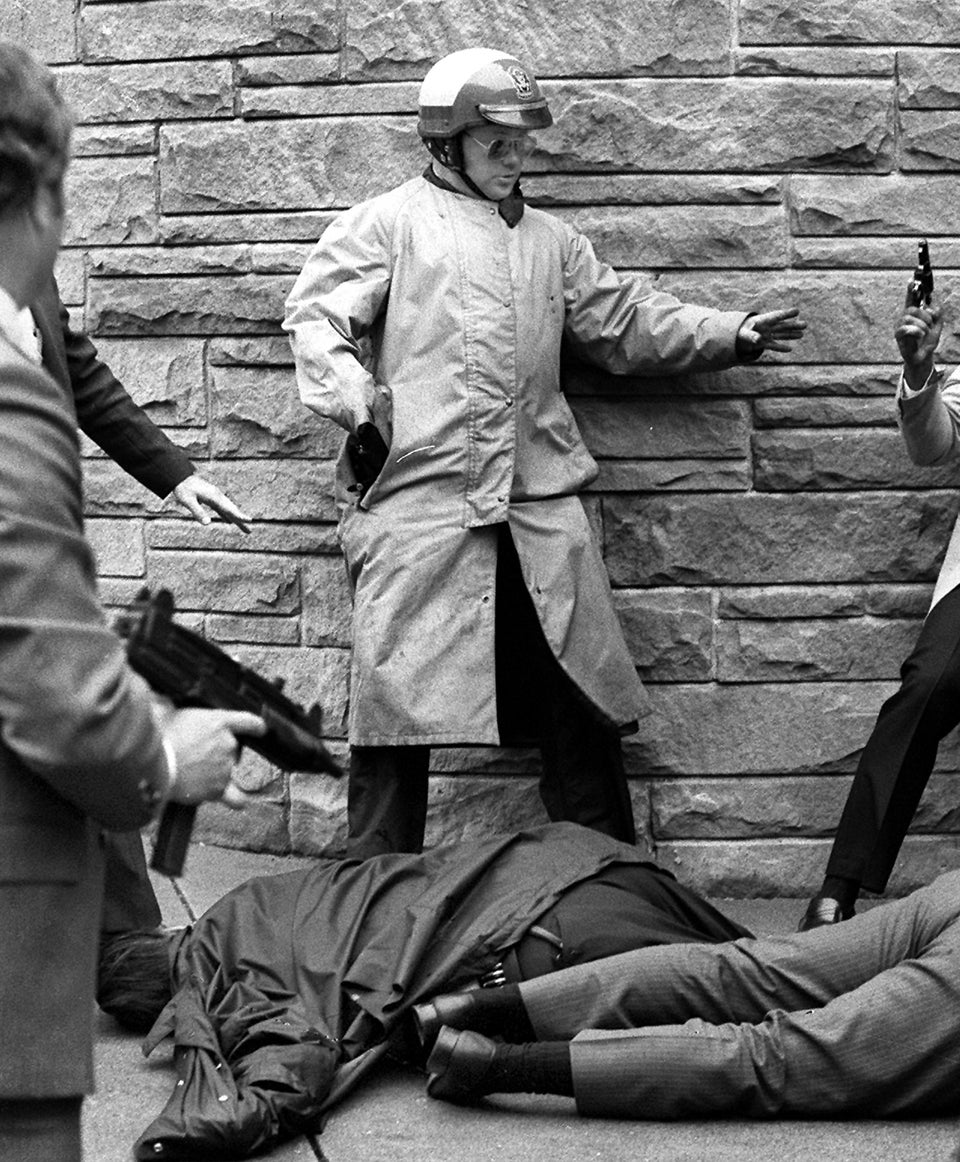 Pivotal Moments In The Federal Gun Control Debate
Popular in the Community