The National Rifle Association late Monday broke its silence on the slaughter of 49 people at a gay nightclub in Orlando, Florida, labeling calls for restrictions on assault-style weapons as a "transparent head-fake."
In a USA Today op-ed published online Monday evening, NRA lobbying director Chris W. Cox blasted appeals by President Barack Obama and presumptive Democratic nominee Hillary Clinton to limit access to assault-style weapons.
"They are desperate to create the illusion that they're doing something to protect us because their policies can't and won't keep us safe," wrote Cox. "This transparent head-fake should scare every American, because it will do nothing to prevent the next attack."
Cox called for the destruction of "radical Islam," describing the movement as "a hate crime waiting to happen." He also blamed the Obama administration, saying a policy of "political correctness" allowed the Orlando killer to avoid punishment for making threatening comments about minorities at his job as a security guard.
A now-expired federal ban on sales of assault weapons, and state bans like California's (which have been skirted by gun industry manufacturing tweaks) have done little to curb gun violence, Cox pointed out. Efforts to halt the sale of these weapons, he said, would "destroy the right of law-abiding Americans to defend ourselves."
The NRA piece was published alongside a damning editorial from the USA Today editorial board, which noted that assault-style weapons are "easy to buy legally in most states." The newspaper called for such weapons to be banned and chastised gun lobbyists for "[standing] in the way of such logical changes."
"The abundance of assault weapons, and the ease with which they can be purchased in the USA, is a gap that gives mass shooters an edge and has buoyed even the nation's worst enemies," the editorial said.
A 2013 effort to reform gun laws in the wake of the Connecticut elementary school massacre failed in Congress. A December poll found just 45 percent of Americans supported curbs.
Maybe Orlando will change that.
Before You Go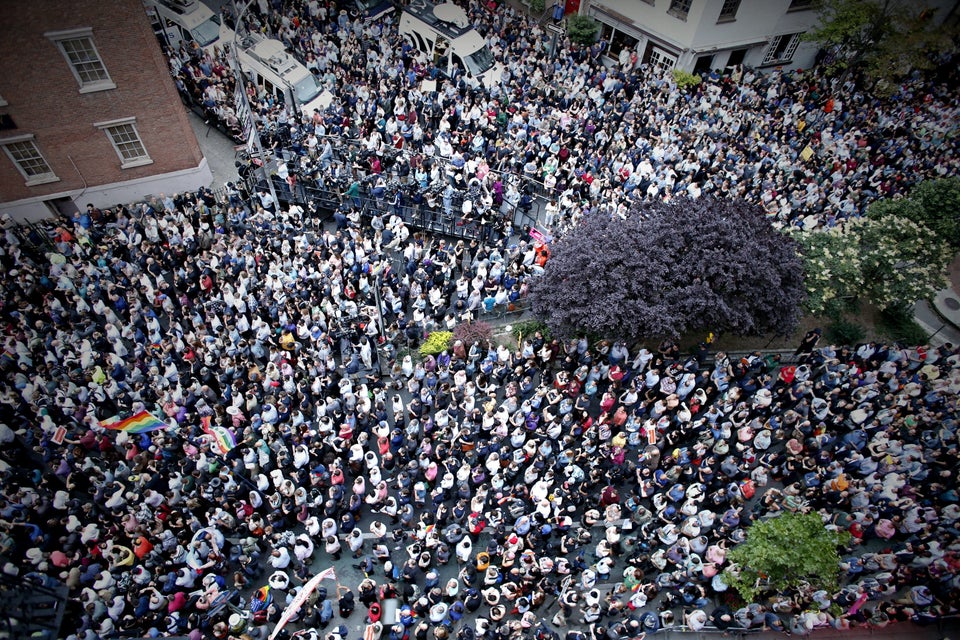 Vigils Held In Honor Of Victims Of Orlando Nightclub Shooting
Popular in the Community