WASHINGTON -- The National Rifle Association on Tuesday said it was prepared to offer "meaningful contributions" to ensure that events such as the massacre of 20 children and 6 adults at Sandy Hook Elementary School in Newtown, Conn., "never happen again."
The NRA said it planned to hold a major news conference on Friday, but did not say what it would announce.
The statement from the nation's largest pro-gun lobbying group was issued to members of the media after four days of total silence following the mass murder. During that time, the NRA has become a focal point for criticism from those who support stronger gun control laws. Members of Congress have said they plan to propose new laws on the first day of the next session of Congress in January.
National Rifle Association of America is made up of four million moms and dads, sons and daughters –- and we were shocked, saddened and heartbroken by the news of the horrific and senseless murders in Newtown.

Out of respect for the families, and as a matter of common decency, we have given time for mourning, prayer and a full investigation of the facts before commenting.

The NRA is prepared to offer meaningful contributions to help make sure this never happens again.

The NRA is planning to hold a major news conference in the Washington, DC area on Friday, December 21.
It wasn't immediately clear what meaningful contributions the NRA plans.
But there may be some clues in the group's responses to prior mass shootings. In early 2011, following the mass shooting in Tucson, Ariz., that nearly killed former Rep. Gabrielle Giffords, NRA chief executive Wayne LaPierre said the debate about how to prevent future gun massacres should focus on preventing the mentally ill from acquiring weapons.
"It shouldn't be a dialogue about guns; it really should be a dialogue about dangerous people," LaPierre told The New York Times. But at the time, the NRA was unwilling to have any dialogue at all with the Obama White House, a decision LaPierre justified to the Times by saying, "Why should I or the NRA go sit down with a group of people that have spent a lifetime trying to destroy the Second Amendment in the United States?"
This time, however, LaPierre might have little choice. In the wake of the tragedy in Newtown, members of Congress -- including some with solidly pro-gun voting records -- have shown a renewed resolve to pass gun control legislation, including potentially banning assault weapons, as well as passing laws to limit the sale of high-capacity magazines.
Chief among them is West Virginia Sen. Joe Manchin (D), whose support for gun rights earned him an "A" rating from the NRA. Manchin said Monday that "everything should be on the table" for discussion. He added that he wants to "call all our friends in the NRA and sit down and have this [discussion and] bring them into it. They have to be at the table."
UPDATE: This article has been edited to include background on the NRA's response to previous gun massacres.
Before You Go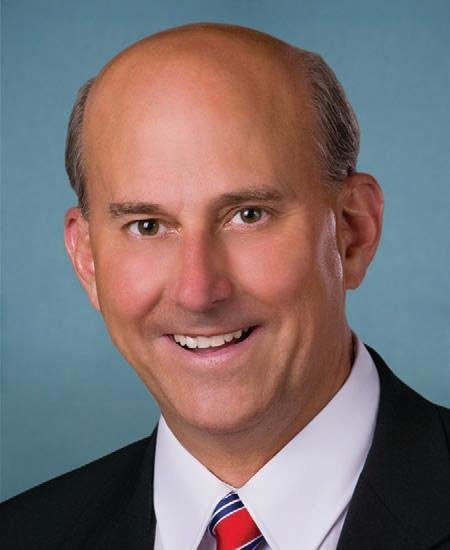 People Who Want More Guns In Schools
Popular in the Community