WASHINGTON -- The progressive political group Moveon.org announced plans Friday to run the first in a series of television ads targeting the National Rifle Association and elected officials who receive campaign contributions from the NRA.
The first of the ads will air on national cable for a week beginning this weekend. It features gun owner and Moveon.org member Jerry Thompson, an Ohio resident.
"I'm a gun owner and a proud defender of the Second Amendment," Thompson says into the camera. "But after the Newtown massacre, and the NRA's disgusting response, I've had enough."
Thompson says he wants Congress to know, "the NRA doesn't speak for me, and it doesn't speak for the vast majority of Americans. So stop taking their money."
In Ohio, where Moveon.org has more than than 250,000 members, the group plans to run an ad specially tailored to put pressure on Ohio Republican Sen. Rob Portman, considered a potential GOP backer of gun control legislation currently pending in the Senate.
In the weeks after the Sandy Hook Elementary School shooting, Portman was one of only a few Republicans in Congress who said they would consider every option -- including a ban on military-style assault weapons and high-capacity magazines - in order to help reduce gun violence.
"We're calling out Senator Portman because we can't let elected officials like him pay lip service to gun violence prevention but then turn around and do whatever the NRA says," said Garlin Gilchrist II, campaign director for MoveOn.
Portman is in a difficult position when it comes to gun control legislation. As the representative of a bellwether state that went solidly for President Barack Obama in 2012, Portman's constituents are more likely to support stricter gun control laws than voters in a solidly Republican state.
Politically, however, Portman owes a debt to the NRA, which spent nearly $600,000 supporting his successful 2010 Senate bid. The following year, Portman, who has an "A" rating from the gun group, recorded a "thank you" video for the NRA, singling out NRA CEO Wayne LaPierre and chief lobbyist Chris Cox for special appreciation.
The Moveon.org advertisement is the latest in a series of progressive groups that have taken up the battle for stricter gun control laws in the wake of Sandy Hook. They include Mayors Against Illegal Guns, a group funded in part by New York City Mayor Michael Bloomberg, a staunch gun control advocate. Former Rep. Gabrielle Giffords (D-Ariz.) has also formed a gun control advocacy group, Citizens for Responsible Solutions. The victim of a 2011 mass-shooting in Tucson, Ariz., Giffords and her husband, Capt. Mark Kelly (ret.), have pledged to raise $20 million to counteract the $20 million spent by the NRA in the 2012 election cycle.
WATCH: Sen. Portman Thanks The NRA
Before You Go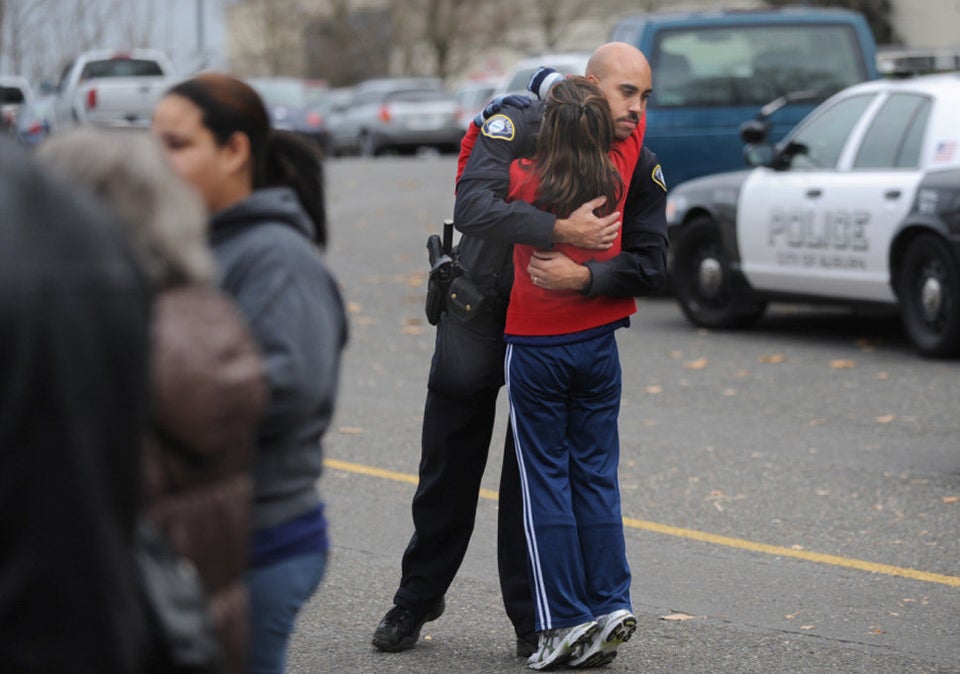 Obama's Gun Control Proposal Explained
Popular in the Community