"How about putting a quick-access safe in your kids' room?" Pincus asks. "We have an emotional push back to that. Here's my position on this. If you're worried that your kid is going to try to break into the safe that is in their bedroom, with a gun in it, you have bigger problems than home defense."
As the group laughs, Pincus explains that in a home invasion situation, it makes sense to have a gun stored in a bedroom you're instinctively moving to defend.
"If that alarm goes off and the glass breaks and the dog starts barking, what's the instinct that most people are going to have, in regards to, 'Am I going to run across the house to get the gun, or am I going to run over here to help the screaming kid?'" Pincus said. "And if I'm going to go to the kid anyway, and I have an extra gun and an extra safe, why not put it in their closet?"
"If someone presents that firearm, but they're not really willing to use it, they don't need to use it, it can actually cause more of a problem," Pincus said, noting that home defense scenarios rarely play out like they do in the movies.
The Chronicle noted that the audience seemed "divided" on the question of where to hide gun safes. What is more clear-cut is the dangers guns pose to children.
Before You Go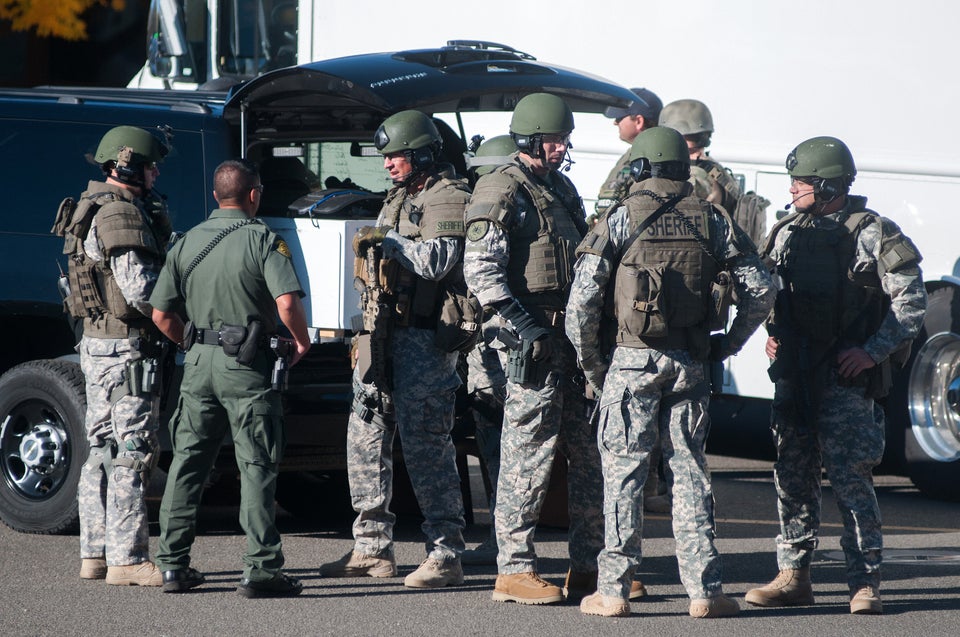 Shootings In America
Popular in the Community