The National Rifle Association is fighting proposed federal legislation that would prohibit those convicted of stalking and of domestic violence against dating partners from buying guns, according to a letter obtained by The Huffington Post.
Federal law already bars persons convicted of misdemeanor domestic violence from purchasing firearms. S. 1290, introduced by Sen. Amy Klobuchar (D-Minn.), would add convicted stalkers to that group of offenders and would expand the current definition of those convicted of domestic violence against "intimate partners" to include those who harmed dating partners.
Aides from two different senators' offices confirm that the NRA sent a letter to lawmakers describing Klobuchar's legislation as "a bill to turn disputes between family members and social acquaintances into lifetime firearm prohibitions." The nation's largest gun lobby wrote that it "strongly opposes" the bill because the measure "manipulates emotionally compelling issues such as 'domestic violence' and 'stalking' simply to cast as wide a net as possible for federal firearm prohibitions."
The NRA's letter imagines a "single shoving match" between two gay men as an example of how the domestic violence legislation could be misused. "Under S. 1290, for example, two men of equal size, strength, and economic status joined by a civil union or merely engaged (or formerly engaged) in an intimate 'social relationship,' could be subject to this prohibition for conviction of simple 'assault' arising from a single shoving match," the letter says.
The NRA also argues in the letter that "stalking" is too broad of a term to indicate any danger to women. "'Stalking' offenses do not necessarily include violent or even threatening behavior," the letter claims. "Under federal law, for example, stalking includes 'a course of conduct' that never involves any personal contact whatsoever, occurs wholly through the mail, online media, or telephone service, is undertaken with the intent to 'harass' and would be reasonably expected to cause (even if it doesn't succeed in causing) 'substantial emotional distress' to another person."
The letter adds that the federal stalking law on the books is "so broadly written that some constitutional scholars even claim it could reach speech protected under the First Amendment."
The NRA did not respond to a request for comment. A source familiar with the lobbying push forwarded to HuffPost the letter emailed out by the NRA's federal affairs office.
"As a former prosecutor, I know how domestic violence and stalking can take lives and tear apart families," Klobuchar said in an email to HuffPost. "This is a commonsense bill that would protect victims and keep our families safe, and I will continue to work to move this legislation forward."
Domestic abusers who have access to guns are over seven times more likely to kill their partners than those who don't have such access. A report released by the Center for American Progress last week shows that stalkers and physically abusive dating partners can be just as deadly as a violent spouse. One study of female murder victims in 10 cities found that three-quarters of the women killed, and 85 percent of women who survived a murder attempt by a current or former intimate partner, had been stalked in the previous year. And almost half of all intimate-partner homicides are committed by a non-married, non-cohabitating dating partner who was not covered by federal gun restrictions.
Legislation to prevent all convicted domestic abusers from purchasing guns has been gaining momentum in the states, and the NRA has actually relaxed its stance on such bills over the past year -- ever since one of its top officials was convicted of domestic violence and stripped of his guns.
But the federal push for domestic violence gun bans may be sounding a few alarm bells for gun rights activists. Klobuchar, Sen. Richard Blumenthal (D-Conn.) and Rep. Lois Capps (D-Calif.) have all introduced legislation to expand and strengthen gun restrictions on persons who have been convicted of domestic abuse or stalking, or who have been issued an emergency temporary restraining order.
Former Rep. Gabrielle Giffords (D-Ariz.), the congresswoman who survived a gunshot to the head in 2011, held an off-the-record lunch last week with House and Senate leadership, White House senior adviser Valerie Jarrett, numerous other lawmakers and policy experts to discuss what Congress can do to protect women from gun violence at the hands of domestic abusers and stalkers. Giffords' gun violence prevention PAC, Americans for Responsible Solutions, recently conducted research that found that women in the gun-friendly state of Texas strongly favor a law requiring that stalkers turn in their firearms.
"Protecting women from gun violence means ensuring we have laws that keep guns out of the hands of stalkers and domestic abusers. By opposing this commonsense bill, [NRA chief] Wayne LaPierre and the NRA leadership has once again shown it is out of step with the vast majority of Americans and responsible gun owners," Hayley Zachary, executive director of Americans for Responsible Solutions, told HuffPost in an email. "Now, the question for NRA-backed candidates around the country is: do they share the NRA's position?"
Before You Go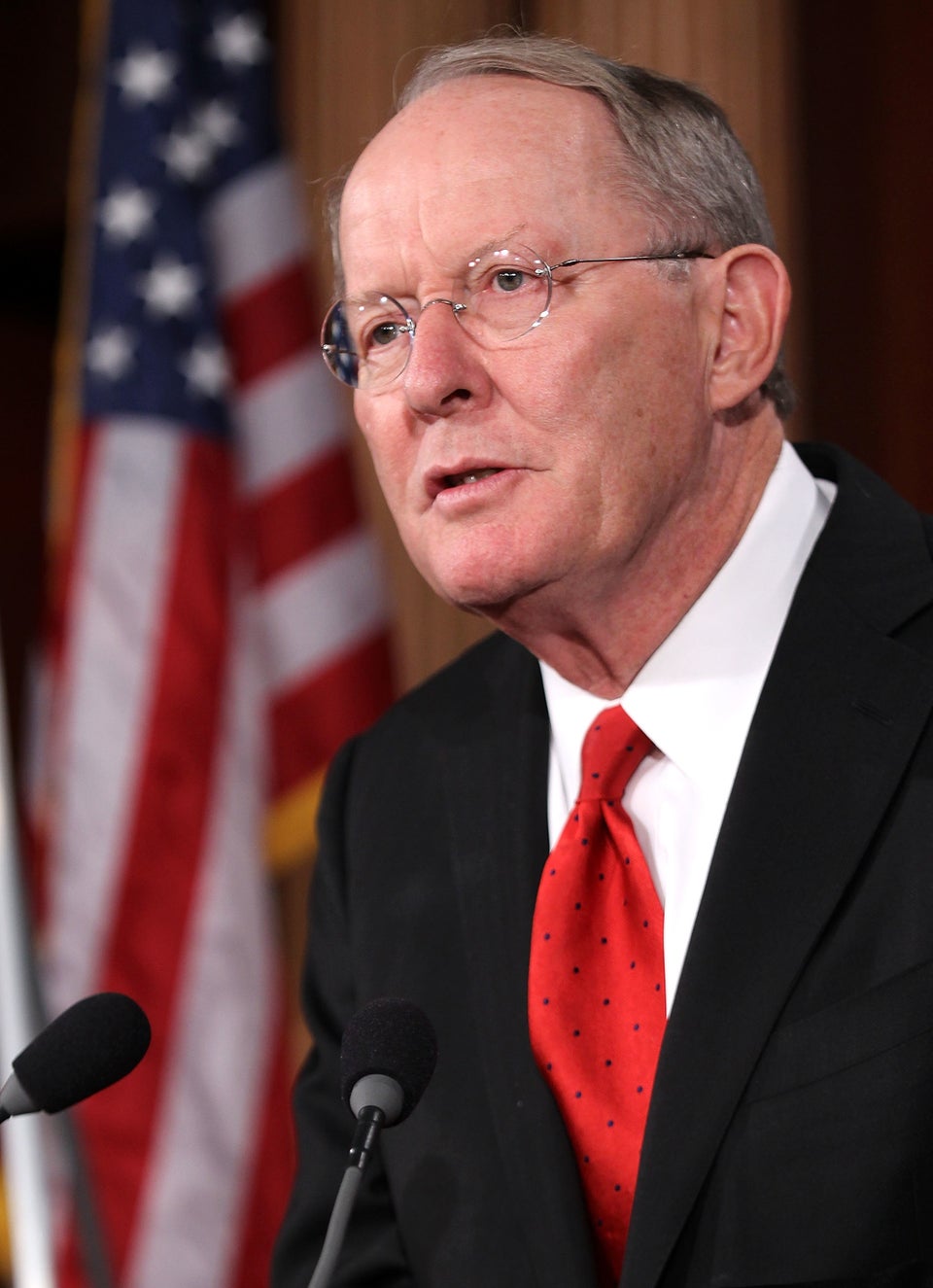 Senators Who Voted NO On Background Checks
Popular in the Community