A Twitter account belonging to a journal associated with the National Rifle Association sent out an unfortunate tweet on Friday morning, just hours after a tragic shooting at a movie theater in Aurora, Colorado.
At 9:20 a.m. EDT, the @NRA_Rifleman account, which describes itself as "an official journal of the National Rifle Association," tweeted:
Good morning, shooters. Happy Friday! Weekend plans?

— American Rifleman (@NRA_Rifleman) July 20, 2012
Alex Fitzpatrick, a reporter for the blog Mashable, called the NRA and tweeted that a "press contact didn't seem to be aware of @NRA_Rifleman tweet."
The tweet was up for more than two hours, before it was deleted around noon.
It should be noted that the tweet came from the social media management software HootSuite, which allows the pre-scheduling of tweets in 5 minute intervals. Because this tweet was tweeted at 9:20 a.m., it is possible that it was scheduled hours in advance, before the shooting occurred.
CBS Denver is reporting that 13 people were killed in the shooting, which took place during a midnight screening of the new Batman movie, The Dark Knight Rises. A suspect, James Holmes, is in custody.
Click here for the latest updates on the Colorado shooting.
UPDATE: In a statement to CNN, an NRA spokesman said, "A single individual, unaware of events in Colorado, tweeted a comment that is being completely taken out of context."
The @NRA_Rifleman account was later deleted.
Before You Go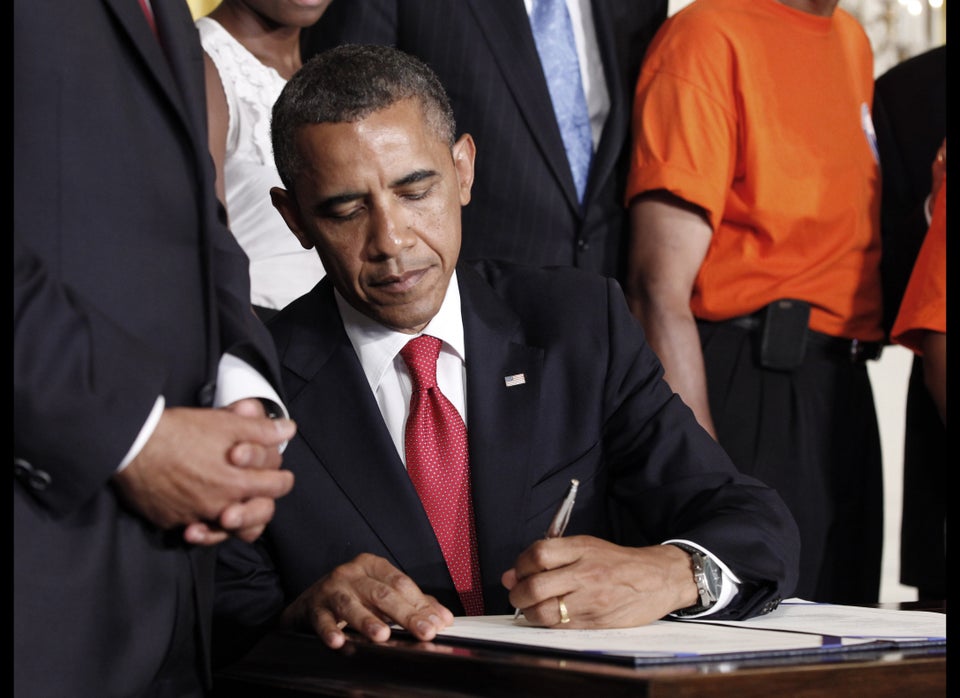 Politicians React To Colorado Shooting
Popular in the Community