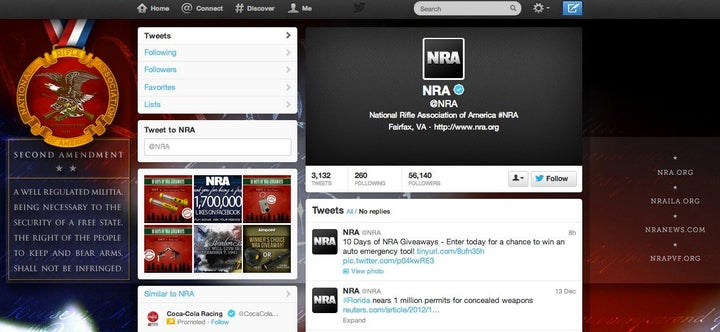 After a tragedy such as the shooting deaths of a reported 27 (including the gunman) at Sandy Hook Elementary on Friday morning, there's always a debate: How much time must pass before one can weigh in on the politics on gun control?
Of course, some on Facebook and Twitter have chosen not to wait. And they're directing their anger at the most well-known gun advocacy group in the country: the National Rifle Association.
The organization's official Twitter account, @NRA, has become the target of Twitter's collective ire on Friday after the Newtown shootings. Take a look at what people are saying.
Of course, that's only a sampling. The anger is evident on Facebook, too, as the Daily Dot notes. There, the website reported, anti-gun Facebook users latched onto an NRA post giving a free "auto emergency tool." Users argued that the attacks wouldn't have happened with stricter gun control laws that the NRA has advocated against, per the Dot.
At the time of writing, the NRA's Facebook page appears to be down. As for its Twitter account, which usually updates three to four times a day, it's been silent since 9:39 a.m., about the time the shootings began.

Related
Popular in the Community