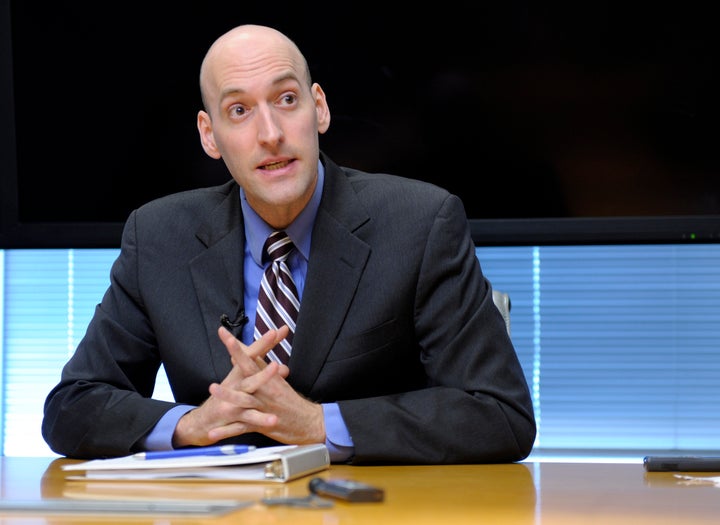 Critics of the Nuclear Regulatory Commission received fresh ammunition on Thursday when the agency revealed that many of the nation's aging nuclear power plants would be ill-equipped to withstand earthquakes and other natural disasters.
The revelation stood in direct contrast to repeated statements made by the agency -- and by the nuclear power industry -- in the days and weeks following the March 11 earthquake and tsunami that crippled the Fukushima Daiichi nuclear power plant in Japan. It suffered a partial meltdown, resulting in a massive release of radiation that is still not under control.
"U.S. nuclear power plants are built to withstand environmental hazards, including earthquakes and tsunamis," the agency asserted in an official statement published on March 12. "Even those plants that are located outside of areas with extensive seismic activity are designed for safety in the event of such a natural disaster. The N.R.C. requires that safety-significant structures, systems, and components be designed to take into account the most severe natural phenomena historically estimated for the site and surrounding area."
This assertion was greeted with skepticism by residents near some nuclear power plants -- particularly those in areas prone to earthquakes, like San Luis Obispo, Calif., which sits in the shadow of the Diablo Canyon nuclear facility. Local activists have long tussled with both the plant's operator, Pacific Gas & Electric, and the NRC over what they see as woefully inadequate plans to deal with a temblor arising from one of several nearby faults.
But after being briefed by a task force charged with reviewing the vulnerability of the nation's plants to natural disasters like those that struck Japan, the NRC appeared less certain that all 104 nuclear facilities were prepared for the worst. According to the New York Times:
[T]he staff of the Nuclear Regulatory Commission acknowledged that the agency's current regulations and disaster plans did not give enough consideration to two factors that had greatly contributed to the continuing Fukushima Daiichi crisis in Japan: simultaneous problems at more than one reactor and a natural disaster that disrupts roads, electricity and other infrastructure surrounding a plant.
The revelations come on the heels of two lengthy investigations published this week by ProPublica and the Center for Public Integrity into the long-standing risk of fire at nuclear power plants. That threat is among the many problems that have come under increased scrutiny at the nation's power plants -- and at the commission itself -- in the wake of the disaster in Japan.
Now, despite the agency's early assurances that nuclear facilities in the U.S. were better prepared for challenges like those that devastated Fukushima, NRC Chairman Gregory B. Jaczko said Thursday that the disaster was instructive.
"Because of those lessons, we'll be changing the way we do business, and the way the industry does business, in this country," Jaczko said.
Calling all HuffPost superfans!
Sign up for membership to become a founding member and help shape HuffPost's next chapter