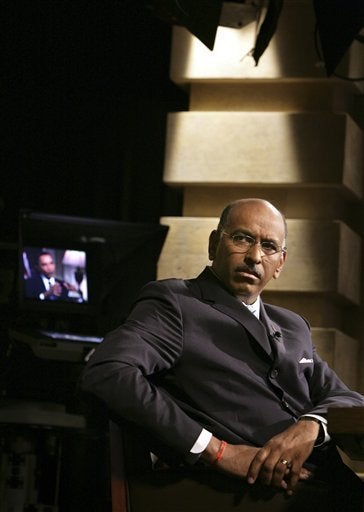 Republican operatives are privately furious with RNC Chairman Michael Steele for predicting on Monday night that the GOP will not take over the House of Representatives in 2010.
One strategist called the comment "stupid," arguing that it will put the party in a bind when it comes to candidate recruitment and generally lower expectations and excitement over the 2010 elections. Others, who refused to go on the record, lamented the inevitable follow-up questions that would be asked to Republicans, such as: do you agree with the sentiments of the RNC Chairman?
And, sure enough, on Tuesday, the National Congressional Campaign Committee released a statement in which it basically slapped down Steele for his electoral prognostication.
"The NRCC's goal -- as the campaign arm of the House Republican Conference -- has always been to recapture the majority in 2010," said Ken Spain, press secretary for the committee. "Independent political analysts and even liberal columnists have stated that Republicans have a very real shot at taking back the majority in 2010. Make no mistake about it, we are playing to win."
It is extremely rare to see two campaign committees on such different pages when it comes to messaging. Steele was able to survive a rocky start to his tenure at the RNC. But the grumbling never fully died down -- and his remarks on Sean Hannity's radio show Monday night have only exacerbated the situation.
"I can't give a number [of seats the GOP will win] yet, because like I said, we're just now beginning to look at the races," Steele said. Asked if Republicans will take back the House, he confessed: "Not this year."
"I don't know all the candidates yet," Steele added. "We still have some vacancies that need to get filled, but then the question we need to ask ourselves is: 'If we do that, are we ready?'"
Popular in the Community