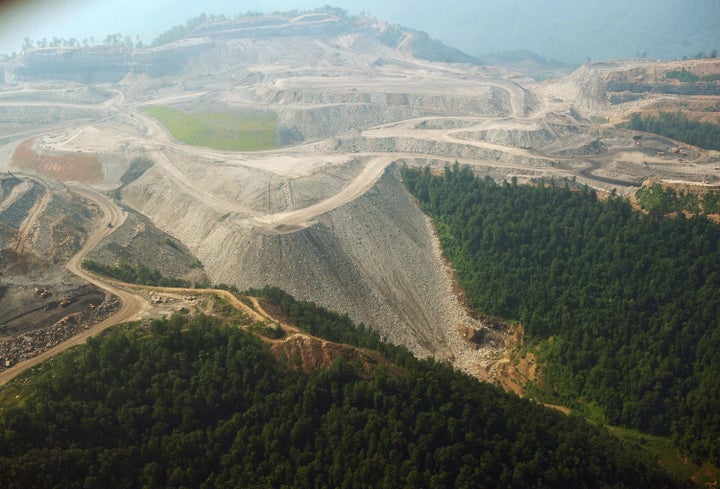 On May 19th at 8pm a star-studded line-up will take the stage at Nashville's historic Ryman Auditorium for the Music Saves Mountains concert, presented by the Natural Resources Defense Council. 
This will be the biggest gathering ever of music stars coming together to raise awareness about mountaintop removal coal mining, which is devastating Appalachia.  Featured performers include Dave Matthews and Emmylou Harris, along with special guests Patty Griffin, Buddy Miller, Patty Loveless, Kathy Mattea, and more.  Here's a story in The Tennessean about the show. 
Tickets will go on sale Friday, March 5th at 10:00 a.m. by phone, the Ryman box office, and www.ryman.com.   
One of Music Saves Mountains biggest supporters, Emmylou Harris, has covered Utah Philips' "Green Rolling Hills", a song about the mountains of West Virginia. 
"The mountains of Appalachia are responsible for countless folk, country and bluegrass songs.  Now, the home of that rich tradition is being destroyed," Harris said.
(Emmylou Harris, photo by J Henry Fair)
Today, the Appalachians are being ravaged by the most destructive form of coal mining ever devised.  Companies are blowing up entire mountaintops to get at the thin seams of coal below.  Already 500 peaks have been leveled, wide swaths of forests have been clear cut, miles of streams have been destroyed or polluted, and countless communities have been harmed by this devastating practice.
"The Appalachian Mountains are where country music was born," said Frances Beinecke, President of the Natural Resources Defense Council.  "NRDC is proud to be banding together with musical artists to raise national awareness of mountaintop removal and mobilize millions of Americans to end the most ecologically and culturally destructive strip mining on earth."
The Music Saves Mountains concert is an important step in NRDC's effort to enlist singers, songwriters and musicians in the cause by bringing much-needed attention and resources to bear on the issue.  The concert will serve as a fundraiser for NRDC's campaign to end mountain top removal in Appalachia.  In addition to donating many tickets to grassroots partners, NRDC will devote net proceeds directly into efforts to pass strong laws that bring an end to this destructive practice.  Learn more at: www.MusicSavesMountains.org
Calling all HuffPost superfans!
Sign up for membership to become a founding member and help shape HuffPost's next chapter