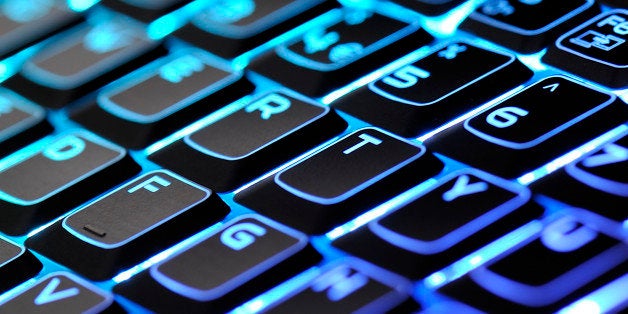 If you want a truly anonymous life, then maybe it's time you learned about Tor, CSpace and ZRTP.
These three technologies could help people hide their activities from the National Security Agency, according to NSA documents newly obtained from the archive of former contractor Edward Snowden by the German magazine Der Spiegel.
The combination of Tor, CSpace and ZRTP (plus another anonymizing technology for good measure) results in levels of protection that the NSA deems "catastrophic" -- meaning the organization has "near-total loss/lack of insight to target communications," according to Der Spiegel.
"Although the documents are around two years old, experts consider it unlikely the agency's digital spies have made much progress in cracking these technologies," Spiegel's staff wrote.
In comparison, accessing somebody's Facebook messages is considered a "minor" task for the agency. Similarly, virtual private networks (or VPNs), which are widely used by companies, are easily accessed by the NSA, according to Der Spiegel's report, as are so-called "HTTPS" connections.
So, what are these services and what do you actually have to do to use them?
Tor is basically a network that offers an easy way for people to mask their location when communicating online. Anyone can download Tor's web browser -- it's available on Mac, Windows, Linux, and smartphones. It's not foolproof: When using Tor, you're advised to sacrifice the convenience of browser plugins, torrent downloads, and websites that don't use "HTTPS encryption" if you truly want to stay off the grid.
And that's just if you want to mask your online habits -- messaging and phone calls require more steps still, meaning you also have to add CSpace and ZRTP if you want to hide those from the NSA, according to Der Spiegel.
CSpace is a program that lets people text chat and transfer files, while ZRTP is a form of encryption that protects mobile phone calls and texting -- it's used in apps like RedPhone and Signal.
If that all sounds a bit daunting, anonymous living may not be for you. There are plenty of ways to stay relatively private online. But true anonymity is harder to achieve, and so coveted that some people will pay $629 for a special phone that purports to keep a user's information more secure.
As noted, the Snowden documents are a couple of years old; it's possible the NSA has found ways around these tools by now. But for the privacy-conscious, they are certain to work better than a tinfoil hat.

Related
Popular in the Community