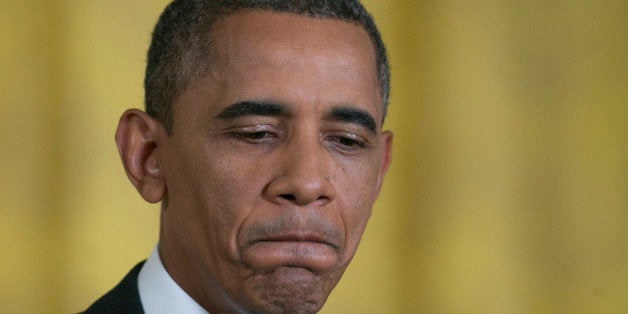 A majority of Americans think current oversight of the National Security Agency's surveillance programs is inadequate, according to a new HuffPost/YouGov poll.
By a 53 percent to 18 percent margin, most Americans said that federal courts and congressionally mandated rules do not provide enough supervision over the government's collection of telephone and Internet data.
Respondents to the poll were fairly evenly divided over Obama's anti-terrorism capabilities, but decidedly more negative about his handling of constitutional rights.
A combined 44 percent of Americans said the president is doing an excellent (16 percent) or good (28 percent) job at protecting the country from terrorism, while 47 percent said he is doing only a fair (18 percent) or poor (29 percent) job.
But 58 percent of Americans said Obama is doing a fair (15 percent) or poor (43 percent) job of protecting constitutional rights, while only 37 percent said he is doing an excellent (11 percent) or good (26 percent) job.
Obama's ratings on both issues are largely unchanged since a previous HuffPost/YouGov poll conducted two months ago, shortly after Edward Snowden's initial leaks about the NSA surveillance programs.
Americans continue to have a generally negative view of the agency's phone records collection, which 48 percent called an "unnecessary intrusion into Americans' lives" and only 32 percent said is "justified as a way to combat terrorism." Those numbers are somewhat of an improvement over judgments soon after Snowden's first leaks, when another HuffPost/YouGov poll found that a 55 percent to 22 percent majority said the phone records collection was an unnecessary intrusion.
In the new survey, majorities of Republicans and independents said the NSA phone surveillance was an unnecessary intrusion, but Democrats were more evenly divided, with 38 percent calling it justified and 41 percent calling it an unnecessary intrusion.
The poll found broad public awareness of the revelations about NSA surveillance, as 56 percent said they had "heard a lot" about the agency's phone records collection, 36 percent said they had heard a little, and only 7 percent said they had heard nothing at all.
The new HuffPost/YouGov poll was conducted Aug. 9-10 among 1,000 adults using a sample selected from YouGov's opt-in online panel to match the demographics and other characteristics of the adult U.S. population. Factors considered include age, race, gender, education, employment, income, marital status, number of children, voter registration, time and location of Internet access, interest in politics, religion and church attendance.
The Huffington Post has teamed up with YouGov to conduct daily opinion polls. You can learn more about this project and take part in YouGov's nationally representative opinion polling.
Before You Go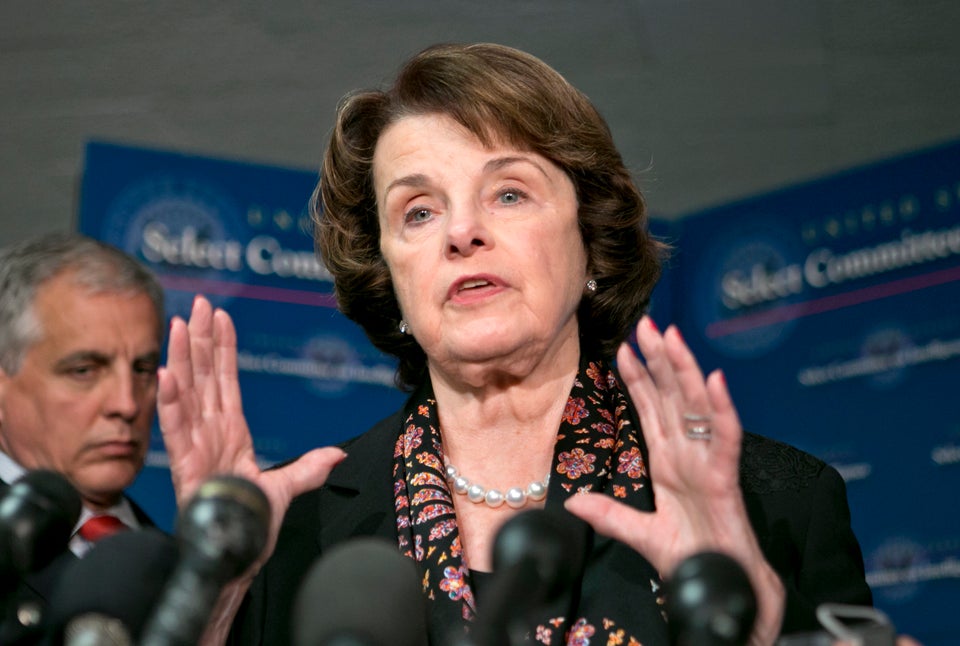 Politicians React To NSA Collecting Phone Records
Popular in the Community