A bipartisan group of senators announced a comprehensive surveillance reform bill on Wednesday, but their effort may encounter resistance from the powerful Intelligence Committee chairwoman, who steadfastly supports the National Security Agency.
The legislation "expresses our bipartisan view of what Congress must do to enact real, not cosmetic, intelligence reform," said Sen. Ron Wyden (D-Ore.), a member of the Intelligence Committee. "The disclosures over the last hundred days have caused a sea change in the way the public views the surveillance system."
Wyden was joined by fellow committee member Sen. Mark Udall (D-Colo.) and by Sens. Rand Paul (R-Ky.) and Richard Blumenthal (D-Conn.).
The senators said that their bill, whose full text was not immediately available, would end bulk collection of Americans' phone records, close a loophole that allows the NSA to conduct "backdoor searches" of Americans' communications without a warrant, and create a "constitutional advocate" to argue against the government before the secretive court that oversees foreign surveillance.
The bill would also permit private companies like Google, which has complained that its hands are tied, to disclose more information about what kind of data they are forced to give the government. And it would create a right to sue for individuals who are "professionally impacted" by surveillance -- an issue core to a lawsuit against the government that the Supreme Court swatted down in February for lack of legal standing.
All of those proposals are indebted to the revelations of NSA leaker Edward Snowden. Since June, when Snowden's disclosures started appearing in the world press, the NSA has weathered a steady drip of damaging stories. Recently it was revealed that the agency has violated privacy rules thousands of times a year and that it has misled the Foreign Intelligence Surveillance Court.
"The significant reforms in this bill are especially important in light of recent declassified reports that show what Senator Wyden and I have known for years," said Udall, who was privy to the secret reports as a member of the Intelligence Committee but not allowed to reveal their contents.
"The National Security Agency has been unable to properly manage existing surveillance programs," he said. "This has led to the abuse of Americans' privacy and misleading statements made to the Foreign Intelligence Surveillance Court -- and we've only seen the tip of the iceberg."
Mark Jaycox, a policy analyst for the pro-surveillance reform Electronic Frontier Foundation, applauded the bill's introduction Wednesday. "The Senators' move is yet another reassuring sign -- which ranges from public opinion to the Amash amendment -- that Congress will try to fix the NSA spying," he said via email. "Now it's time for the Senators' fellow members to get behind these reforms and make sure that the illegal and unconstitutional actions by the NSA end."
Although Senate Judiciary Committee Chairman Patrick Leahy (D-Vt.) has already introduced legislation to increase oversight on some of the NSA's programs, the larger, comprehensive reform bill likely needs to move through the Intelligence Committee.
The latter panel is chaired by Sen. Dianne Feinstein (D-Calif.), who has repeatedly expressed her support of the NSA's efforts and, along with Senate Majority Leader Harry Reid (D-Nev.), has shown little inclination to allow reform bills to advance.
"We have a number of fronts on which we're going to operate, and quite frankly fight, because this is not going to be easy," Udall acknowledged.
Civil libertarians have scored one victory: With polls showing a broad majority of Americans concerned there are not enough checks on the NSA's powers, and with the House nearly passing an amendment in July meant to curb the bulk collection of phone call data, the Senate Intelligence Committee is allowing rare public hearings on the NSA's programs.
Wyden said the bill's introduction was an attempt to set a high bar for debate ahead of the Intelligence Committee's first public hearing since Snowden's leaks. That hearing on Thursday will feature testimony from Director of National Intelligence James Clapper, NSA chief Gen. Keith Alexander and Deputy Attorney General James Cole.
In March, at the Intelligence Committee's last public hearing, Clapper misled Wyden by claiming that the NSA does "not wittingly" collect data on millions of Americans. He later said he was trying to give Congress the "least untruthful answer" possible in an open hearing. Alexander, too, has been criticized by Wyden and Udall for his public statements.
"The American people deserve better than to have the director of national intelligence and the head of the NSA make statements that are intentionally misleading," Wyden said on Wednesday.
But he did not call for Clapper's resignation. "Our focus is to change the laws that make these practices possible," Wyden said. "That's why we're here. That's why the bill's going in tonight."
Before You Go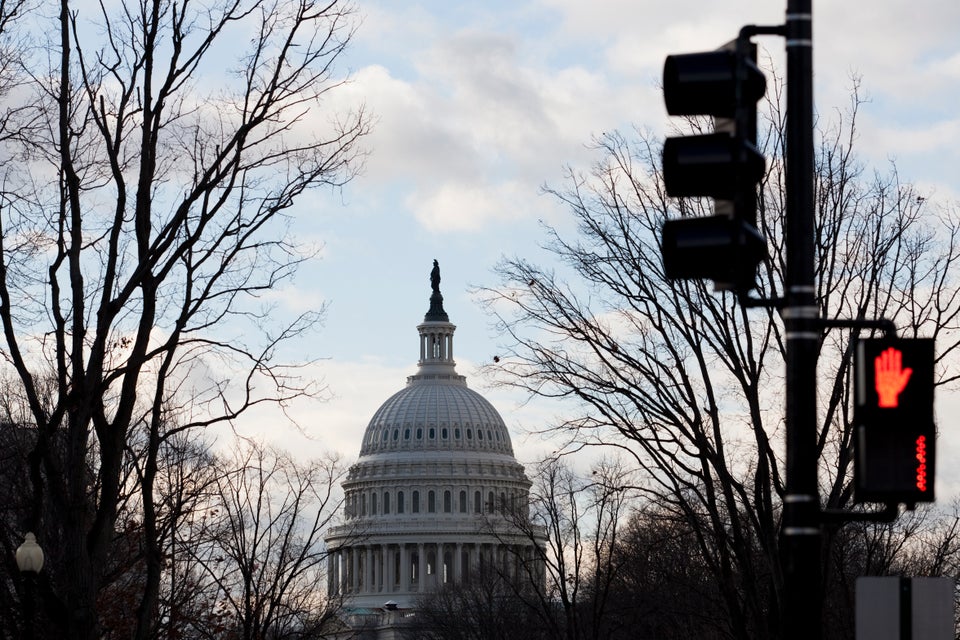 113th Congress Facts
Popular in the Community