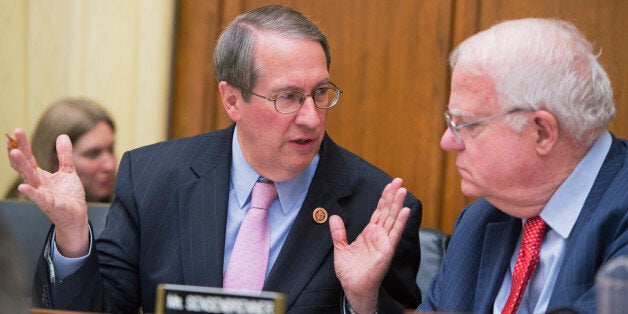 The House Judiciary Committee approved a bill Wednesday on a "fast track to passage" that would limit the NSA's bulk collection of telephone call records.
Passed on a unanimous, bipartisan vote, the USA Freedom Act is Congress' most serious effort yet to reform the NSA's powers since the revelations of former agency contractor Edward Snowden. But what will happen to the bill once it is considered in the House Intelligence Committee on Thursday is unclear -- and at least one Democrat warned it still contains loopholes big enough to generate future surveillance controversies.
"Above all else, the USA Freedom Act represents the consensus view that all domestic bulk collection must end," said Rep. John Conyers (D-Mich.). He called the bill a "less-than-perfect compromise" but stressed that it "makes important, vital and substantive changes that will work to encourage confidence in the intelligence community."
Among those apparent compromises: weakened language around whether the NSA can conduct so-called "backdoor searches" of the content of communications supposedly collected as part of intelligence-gathering directed abroad. Last month, Director of National Intelligence James Clapper admitted that the agency can and does search the content of Americans' communications like emails without a warrant.
Rep. Zoe Lofgren (D-Calif.) said she had "serious concerns" about loopholes in the language of the House bill that could allow the NSA to continue conducting backdoor searches. Lofgren offered an amendment she said would end those searches.
"We were all concerned about bulk collection of Americans, and I think if we leave this loophole in ... we're going to be right back where we are today with the same problem," said Lofgren. "I do think that if you're searching this database that's been lawfully collected for information about U.S. citizens, you ought to meet a warrant requirement."
But the bill's primary sponsor, Rep. James Sensenbrenner (R-Wis.), stressed that the final form of the bill passed out of his committee was the result of intensive, bipartisan negotiations. His argument seemed to carry the day, and Lofgren's amendment failed on a voice vote.
Lofgren also offered another amendment that would have required the government to show probable cause before collecting Americans' metadata -- or information on to how long phone calls are, when they take place, and who the caller is contacting. Sensenbrenner responded, "I would fear that his may blow up the fast track to passage that this bill appears to be having." The amendment also failed.
A key provision of the bill as approved aims to transfer the responsibility to hold onto metadata about Americans' phone calls to phone providers, and to curtail when the NSA may collect that metadata for analysis. Language in the bill limits NSA searches to those tailored to collect information about specific persons or entities -- although some civil liberties advocates said the provision still includes potential loopholes for the executive branch to exploit.
Sensenbrenner said the bill was meant to end the bulk collection of telephone metadata that the George W. Bush and Barack Obama administrations have embraced. In filings before the secretive Foreign Intelligence Surveillance court, both administrations relied on readings of the post-9/11 Patriot Act, which Sensenbrenner also sponsored.
"I believe that the committee's actions made the country safer," Sensenbrenner said of the Patriot Act. "We are here today however because the government has misapplied the law that we passed."
Correcting the surveillance court, he said, his new bill "makes it crystal clear that Congress does not endorse bulk collection."
The bill now moves on to consideration in the House Intelligence Committee, where chairman Mike Rogers (R-Mich.) is pushing a bill widely panned by civil liberties advocates as doing far too little to rein in the NSA. The House Intelligence committee will consider both bills during markup on Thursday. Speaker John Boehner (R-Ohio) could ultimately be forced to decide which version of NSA reform the House approves.
Senate Judiciary Chairman Patrick Leahy (D-Vt.) congratulated the House committee after its vote and promised to take the bill up for consideration at some point this summer.
Laura Murphy, the director of the ACLU Washington Legislative Office, called Wednesday's vote a "milestone." But some civil liberties advocates questioned whether it might make more sense to simply let the NSA's bulk collection authorities expire, as they are scheduled to do under sunset provisions of the Patriot Act in 2015.
"How do I compare this to what will happen if we do nothing?" asked Jennifer Granick, director of civil liberties at the Stanford Center for Internet and Society. "I am concerned that because USA Freedom is the only game in town, we're getting very excited about it."
New York Rep. Jerrold Nadler (D) said the bill passed by the House Judiciary Committee was not perfect -- but that it was a "very significant step in the right direction."
The USA Freedom Act, Nadler said, was Congress's "first, best and perhaps only chance in a decade to begin to right the balance between national security and civil liberties."
CORRECTION: A previous version of this story misattributed a quote by Rep. James Sensenbrenner to Rep. Bob Goodlatte.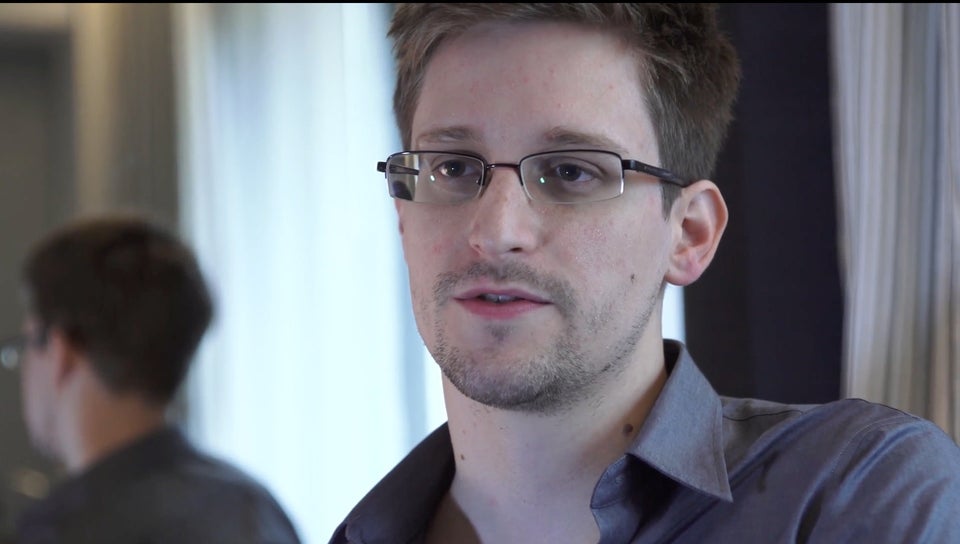 Edward Snowden
Popular in the Community