Efforts to force the National Security Agency to become more transparent have become the latest victim of the government shutdown, with the tech companies previously leading such efforts joining a Justice Department motion on Monday to halt proceedings.
In the joint motion, Facebook, Google, LinkedIn, Microsoft and Yahoo joined with Justice lawyers to ask for a stay until the government shutdown is over, citing its impact on government lawyers.
"Absent an appropriation, Department of Justice attorneys are prohibited from continuing to work, even on a voluntary basis, except in very limited circumstances, including 'emergencies involving the safety of human life or the protection of property,'" the filing states.
The tech companies have been seeking permission from the Foreign Intelligence Surveillance Court to publish broad details on the requests for user data that they receive from the NSA and other government agencies.
Since nobody knows when the shutdown will end, the lawyers set no firm deadline for the next round of filings in the ongoing proceedings surrounding government transparency. Instead, the lawyers asked that after the government reopens, they be granted at least as much time as the shutdown lasted to take the next step.
Albert Gidari, a lawyer at the firm Perkins Coie, which is representing Google in the proceedings, said in an email to HuffPost that the stay "just slows the process but it is not critical."
As Gidari said, "We will get there."
Before You Go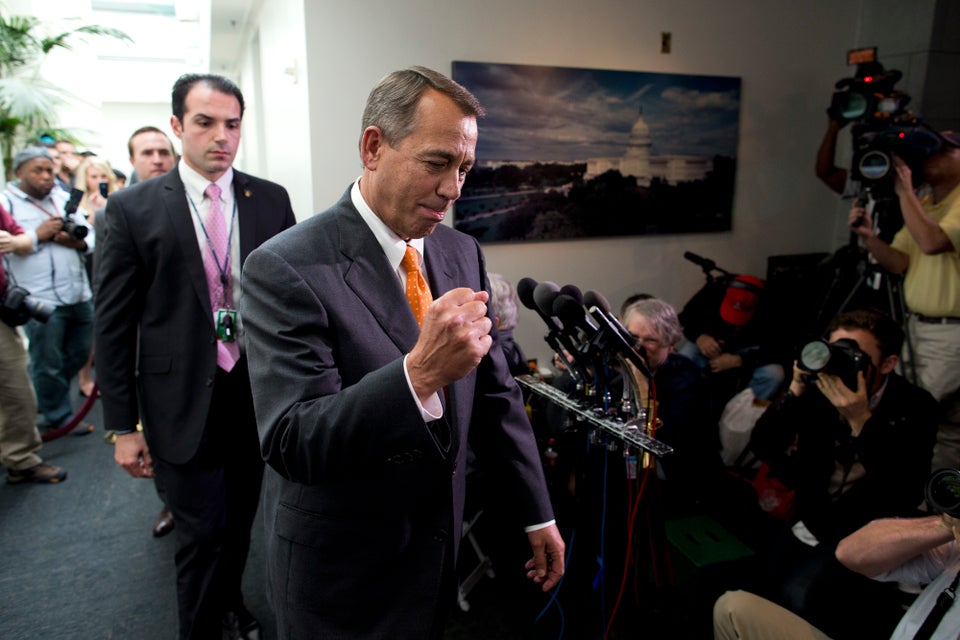 2013 Government Shutdown
Popular in the Community