 In a classic case of the pot calling the kettle black, the NSA reportedly called Apple co-founder Steve Jobs "Big Brother," while also describing iPhone users as "zombies."
In fact, the NSA has been spying on Americans' email data and phone data for years. In its story Der Spiegel revealed that the NSA accesses data from all major types of smartphones. The NSA also seems to have access to iPhone geolocation tools and other data, Der Spiegel reports.
Der Spiegel obtained slides from what looks to be an internal NSA presentation. One of the slides obtained by Der Spiegel actually uses images from Apple's "1984" commercial, which played during the 1984 Super Bowl. The whole purpose of that commercial, of course, was to show how Apple would help people avoid an oppressive society, not to start an oppressive society.
"Who knew in 1984... that this would be big brother... and the zombies would be paying customers?" the slides ask. On the slide referring to "Big Brother," there's a photo of Steve Jobs, and on the slide about zombies there's photos of over-excited Apple fans with their new iPhones. You can see the slides below: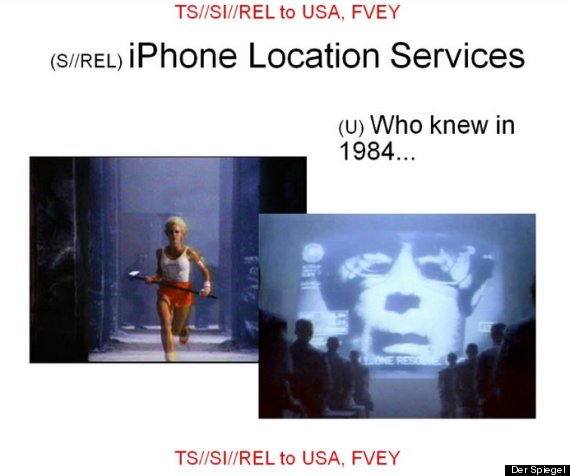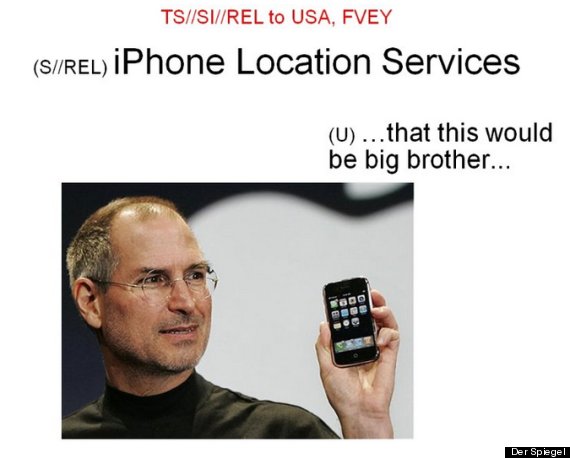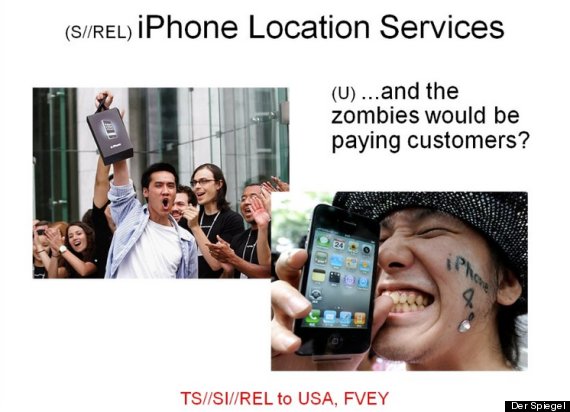 Support HuffPost
The Stakes Have Never Been Higher
Related
Before You Go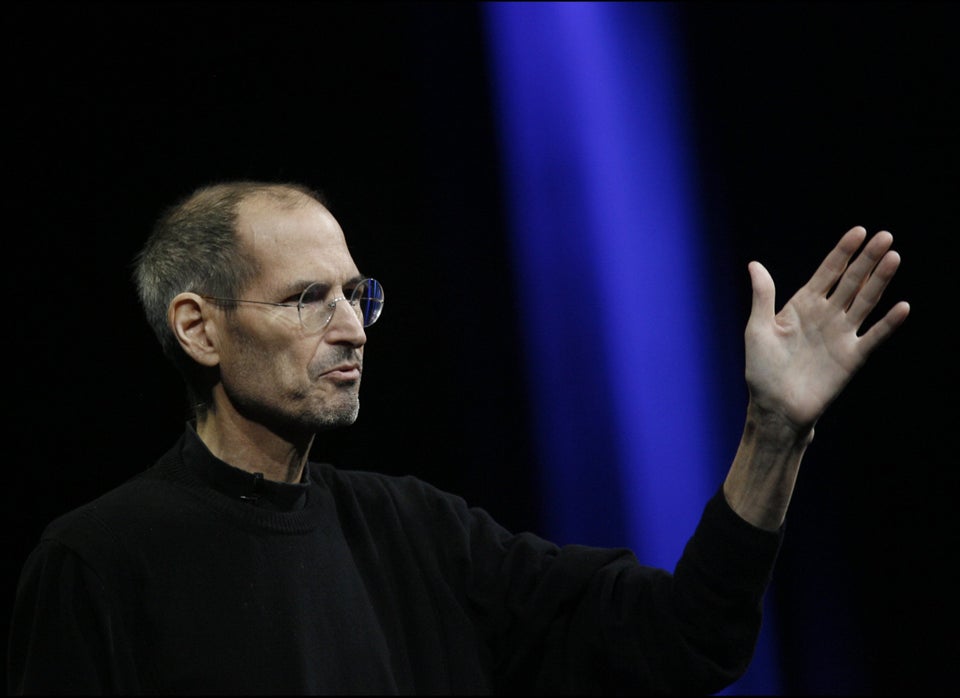 Steve Jobs' Best Quotes
Popular in the Community