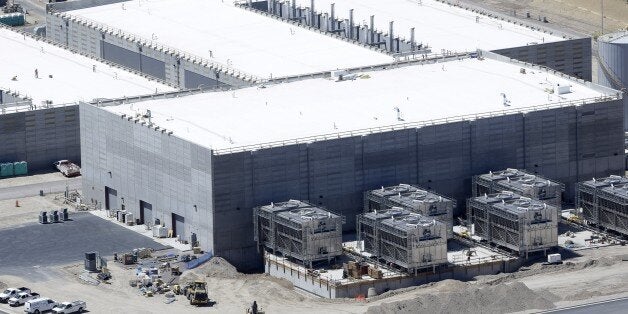 Congressional leaders have quietly deleted a measure meant to stop the National Security Agency's "backdoor" surveillance of American communications from a major spending bill.
The House of Representatives overwhelmingly voted in June to ban the NSA from searching for Americans' communications in surveillance collected while targeting foreigners. But the omnibus spending package unveiled Tuesday night -- a piece of legislation that must pass to avoid a government showdown -- chucks that NSA safeguard.
"I'm watching the will of the people be subverted. Our representative democracy has been short-circuited with this omnibus," said Rep. Thomas Massie (Ky.), a Republican who co-sponsored the original NSA reform measure with Democratic Rep. Zoe Lofgren (Calif.).
In place of the backdoor surveillance ban is language that states the NSA must not "target" American citizens' content for surveillance. But the agency's highly specific definition of targeting would still allow it to collect and search Americans' emails as long as they are sent abroad.
"It is a complete placebo. It is restatement of existing law," said Massie. "I'm almost embarrassed that they put it in the bill, because it does absolutely nothing."
Part continuing resolution and part omnibus, the so-called cromnibus incorporates the defense appropriations act the Massie amendment was attached to and was designed by House and Senate leadership. That includes House Majority Leader Kevin McCarthy (R-Calif.). Massie previously told HuffPost that McCarthy wrote a slanted description of his amendment that was distributed in the House cloakroom before the June vote. The leadership also includes Senate Appropriations Chair Barbara Mikulski (D-Md.), who represents thousands of NSA employees.
Massie said he didn't know who blocked the NSA reform.
Senate Appropriations spokesman Vincent Morris did not weigh in on who stripped the backdoor spying ban, but said the alternate language about targeting that Massie called a placebo "has been in the bill for a year and is not new." A House leadership spokesman did not respond to a request for comment.
The Massie-Lofgren amendment passed the House on a 293-123 vote in June, with majority support from members of both parties. Its quiet death underscores the obstacles to surveillance reform in the face of deep opposition from intelligence agencies. A Senate NSA reform bill sponsored by Patrick Leahy (D-Vt.) died in November when it got 58 votes, two short of the number needed to end debate under Senate rules.
Massie and Lofgren aren't giving up on NSA reform, however. They introduced legislation with Rep. Jim Sensenbrenner (R- Wis.) on Wednesday that would prevent the government from ordering software companies to insert surveillance "backdoors" in their products. A similar provision was included in the original Massie-Lofgren amendment passed in June.
Massie said the bill won't pass in the waning hours of this Congress, but he has hopes for next year.
"A lot of Republican freshmen ... are going to be really good on this issue," he predicted.
This post has been updated with a comment from Senate Appropriations spokesman Vincent Morris.
Before You Go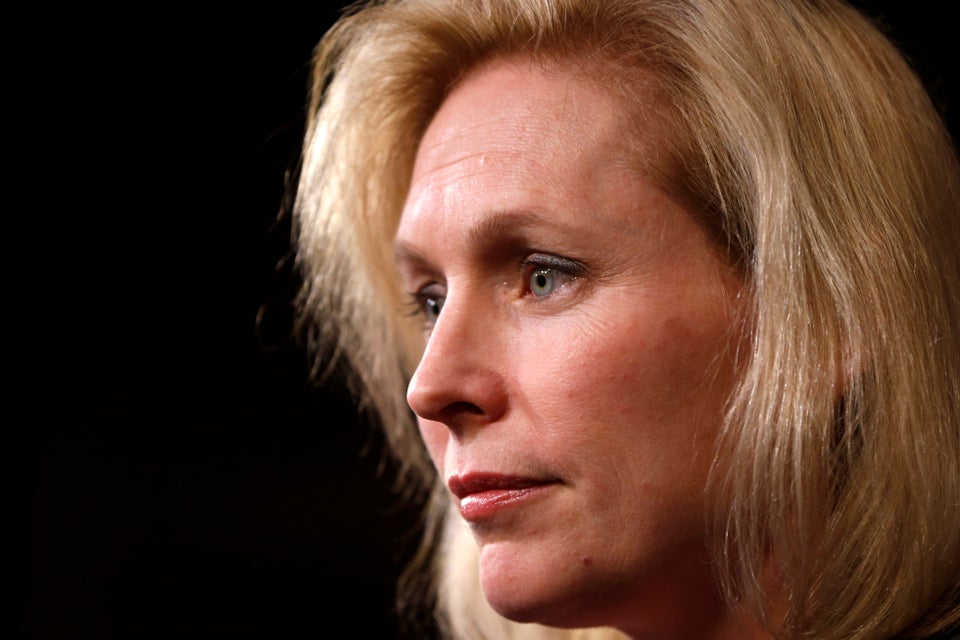 Political Potty Mouths
Popular in the Community