 WASHINGTON -- As the U.S. government has ramped up its surveillance programs in the years since 9/11, telecommunications companies have spent millions of dollars lobbying Congress to ensure legislation is molded to their liking.
From 2002 through 2012, officials and organizations associated with the three largest U.S. telecom companies -- Verizon, AT&T and Sprint -- spent a combined $52.7 million on campaign contributions, according to a review of records compiled by the open government group Center for Responsive Politics. Of that total, $29.3 million were donations to federal candidates from political action committees tied to the companies, a more direct form of political influence peddling.
The federal lobbying expenditures by these three telecom giants were even more extensive. During that same 10-year period, Verizon filed 114 separate lobbying forms that listed Foreign Intelligence Surveillance Act-related legislation as a topic of interest. The total cost of those filings was more than $22 million. AT&T filed 171 such forms at a cost of more than $29.5 million, and Sprint filed 26 forms at a cost of $2,539,000.
Not all of this money was dedicated to influencing surveillance laws. Disclosure law does not require a lobbying entity to break down how much money is devoted to each legislative topic, but there were other, non FISA-related bills listed on the filings submitted by the three telecom giants.
The totality of the expenditures does show an industry eager to protect its interests in the increasingly expanding national security state. In exchange for participating in the National Security Agency's surveillance operations -- the extent of which was further exposed in news reports by The Guardian last week -- telecommunication companies have been granted retroactive legal immunity from civil lawsuits. At various points during the past decade, lawmakers have pushed to end that arrangement, and the telecom industry has shepherded resources to Washington to maintain it.
"The immunity is fairly broadly written," said Alex Abdo, a staff attorney at the American Civil Liberties Union's National Security Project. "It seemingly releases them from all liability from cooperating with the government in surveillance under the statute."
There have been legal challenges, spearheaded by the Electronic Frontier Foundation, to put an end to that immunity. But they have been dismissed in higher courts, with judges giving deference to the laws passed by Congress. A spokesman for the EFF declined to comment for this article.
On the Hill, there have been calls to overturn the arrangement. The closest attempt to actually doing so came in October 2007, when the House of Representatives rejected then-President George W. Bush's request to have retroactive immunity maintained for those companies that complied with surveillance operations. Later that month, the Senate was exploring whether to do the same when Sen. Jay Rockefeller (D-W.V.), then the intelligence committee chairman, announced his support for Bush's position.
Rockefeller, it was reported at the time, had received $42,000 in political donations from executives at AT&T and Verizon that year. His office denied then that the senator's support for immunity was tied to the contributions, and a spokeswoman reiterated that position when contacted by The Huffington Post for comment this week.
"Senator Rockefeller makes policy decisions based on merit, period," said spokeswoman Abigail McDonough.
But if lawmakers on the intelligence committee are impervious to influence peddling, the telecom companies haven't tired of trying. From 2002 through 2012, Verizon gave more than $787,000 to members of the House and Senate Intelligence Committees, the lawmakers most responsible for crafting the laws dealing with phone surveillance and legal immunity, while AT&T gave $1,373,000 to those same committee members. (There was no data available for Sprint.)
From 2003 to 2012, Sen. Dianne Feinstein (D-Calif.), now the chair of the Senate Intelligence Committee, received $110,447 in donations from telecom companies. Sen. Saxby Chambliss (R-Ga.), the ranking member of the committee received $150,750. Rep. Mike Rogers (R-Mich.), the chair of the House Intelligence Committee, received $232,450 in donations, while Rep. Dutch Ruppersberger (D-Md.), the ranking member, received $110,650. Feinstein and Chambliss were some of the first lawmakers to publicly defend the NSA surveillance program after it was reported the agency was capturing call data from all Verizon phone customers, though the senators did not address the specific point of telecom immunity.
Lobbyists for Verizon have also sponsored fundraisers for intelligence committee members in both chambers, including Sens. Barbara Mikulski (D-Md.) and Susan Collins (R-Maine) and ex-officio member Sen. Jim Inhofe (R-Okla.), according to the Sunlight Foundation's Party Time database of fundraising invitations.
The telecom companies most involved in lobbying for immunity were tight-lipped on the matter. Verizon declined to comment and AT&T did not return a request for comment.
Sprint Nextel spokesman John Taylor simply said in an email, "Our lobbying reports fully disclose what's required by law. We are not commenting on this matter beyond that."
Presidential candidates have also been showered with telecom largesse. President Barack Obama received $445,752 in donations from Verizon employees and PACs in 2008 and 2012, according to Center for Responsive Politics data. He received $485,201 in donations from AT&T employees and PACs during those two elections as well.
As a primary candidate in 2008, Obama opposed letting these companies have legal immunity in exchange for their participation in the NSA programs. He shifted his stance once he secured the party's nomination, and since he became president his administration has asked judges to uphold telecom immunity in court.
"You can see how the companies realized that once this became known there was going to be a huge outcry," said Danielle Brian, executive director for the Project On Government Oversight. "They were successful in getting Congress to protect them."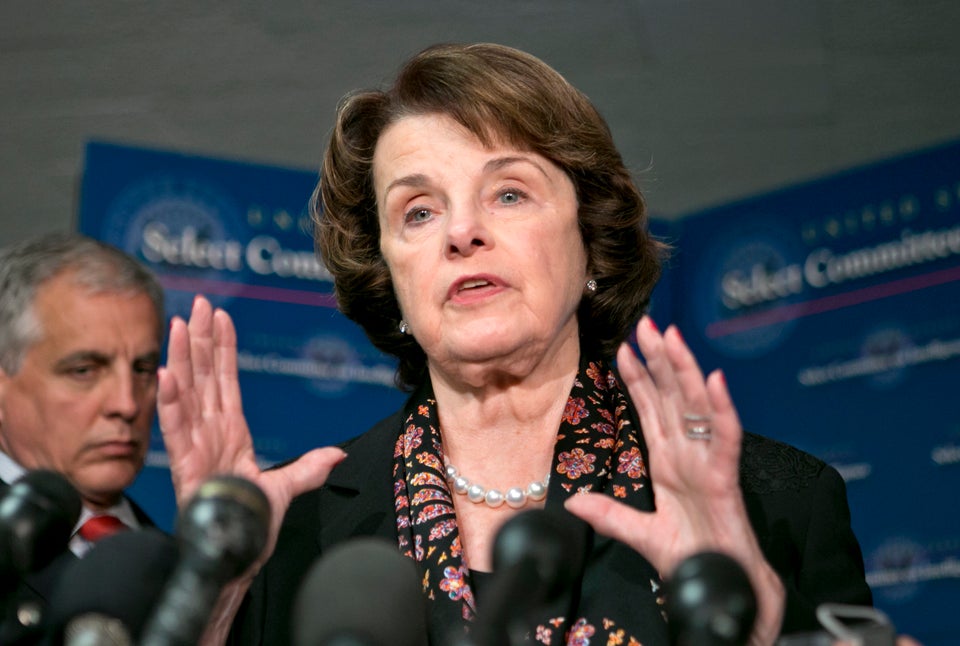 Politicians React To NSA Collecting Phone Records
Popular in the Community