American writers are increasingly fearful of government surveillance in the wake of Edward Snowden's revelations about the National Security Agency and have even started to self-censor their work, a survey released by the writers' group PEN on Tuesday found.
Eighty-five percent of PEN's American members are worried about government surveillance, the group's report found. PEN is best known for standing up for the rights of writers internationally, championing imprisoned Nigerian playwright Wole Soyinka in the 1960s and Salman Rushdie when he was threatened with death for his book The Satanic Verses.
"We have long known that aggressive surveillance regimes in places like the Soviet Bloc, China, Iran, and elsewhere have cramped discourse and narrowed the flow of information and ideas," Suzanne Nossel, executive director of PEN American Center, said in a statement. "Recently disclosed U.S. surveillance practices are having a tangible and chilling effect on writers here at home."
Twenty-eight percent of PEN's members have curbed their social media use, 24 percent are avoiding certain topics in phone and email conversations, and 16 percent have avoided writing or speaking about issues, the survey found.
Now those concerns are coming home to America, PEN said. The report said writers are well aware of the NSA's surveillance practices like logging records of every American phone call and accessing the servers of major internet companies. Many now assume the government is listening in at will.
Writers reported being fearful about discussing military affairs, the Middle East North Africa region, mass incarceration, drug policies, pornography, the Occupy movement, the study of certain languages, and criticism of the U.S. government.
Before You Go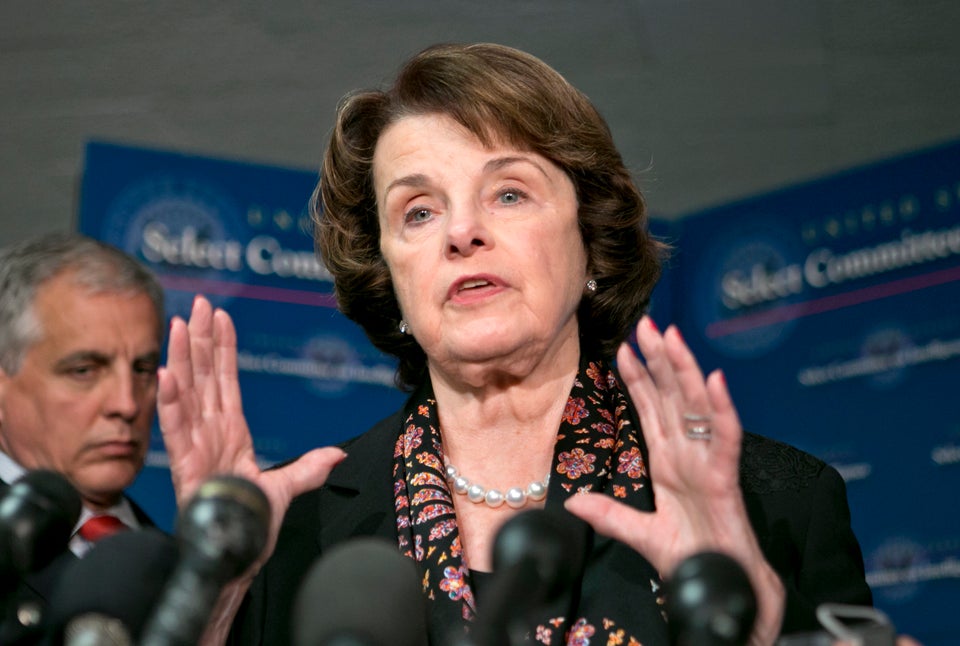 Politicians React To NSA Collecting Phone Records
Popular in the Community