Cole Peterson and Daniel Filippi put the "best" in best man.
At their friends' Jeff Bangerter and Kelli Burbridge's wedding on March 5 in San Clemente, California, the co-best men surprised the newlyweds and their guests with a joyful and committed dance performance.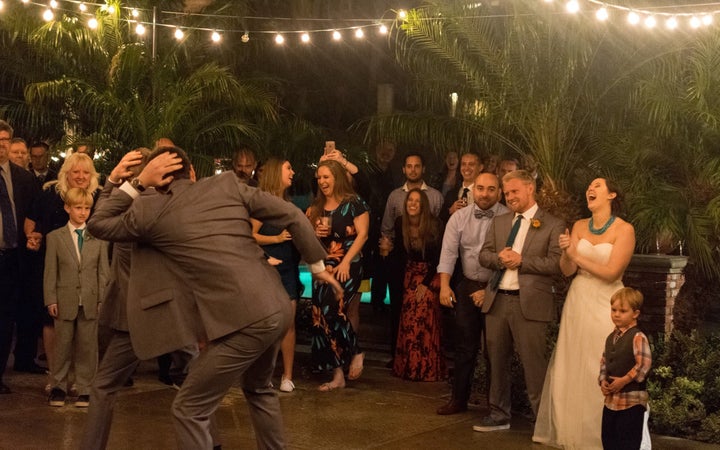 Cole and Daniel spent hours watching music videos and YouTube dance tutorials to master the choreography to songs like:
"Most importantly, Jeff and Kelli seemed to love it, which is the reason we decided to do it in the first place!" Cole told The Huffington Post. "A lot of the song choices were based on videos that we knew they liked so I think it was a fun surprise for them to see us attempt to pull them off."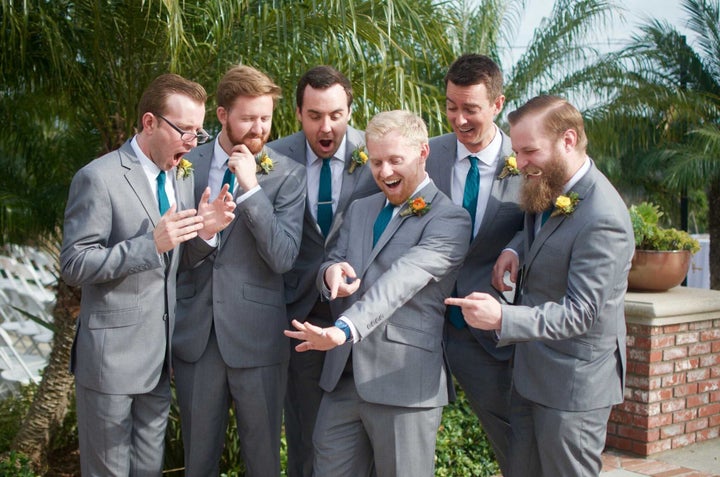 "A lot of the single female wedding-goers were particularly eager to dance with me after the performance, which was an unintended but welcome side effect," Cole added.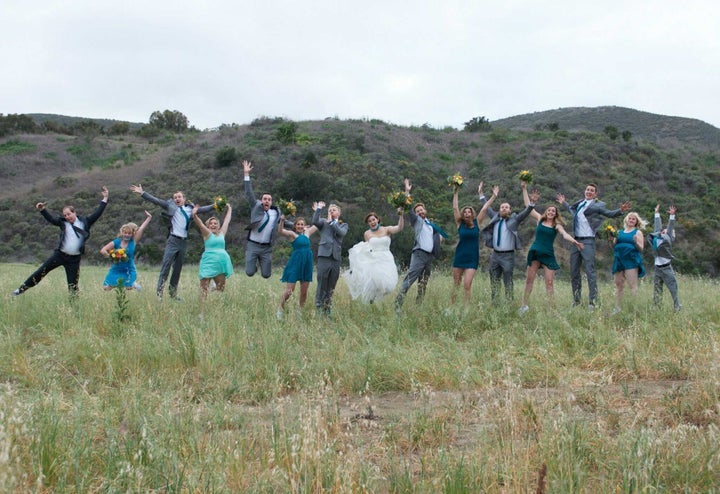 The best men spent the two weeks leading up to the wedding learning the dance moves, practicing on their own during the week and then rehearsing together over the weekend.
"The week before the wedding, I would practice every day in front of my closet mirrors at home after work," he told HuffPost. "We snuck in our last two run-throughs on the morning of the wedding."
Fortunately, all their hard work paid off! Watch the full routine, shot by Cole's brother Cody, in the video above.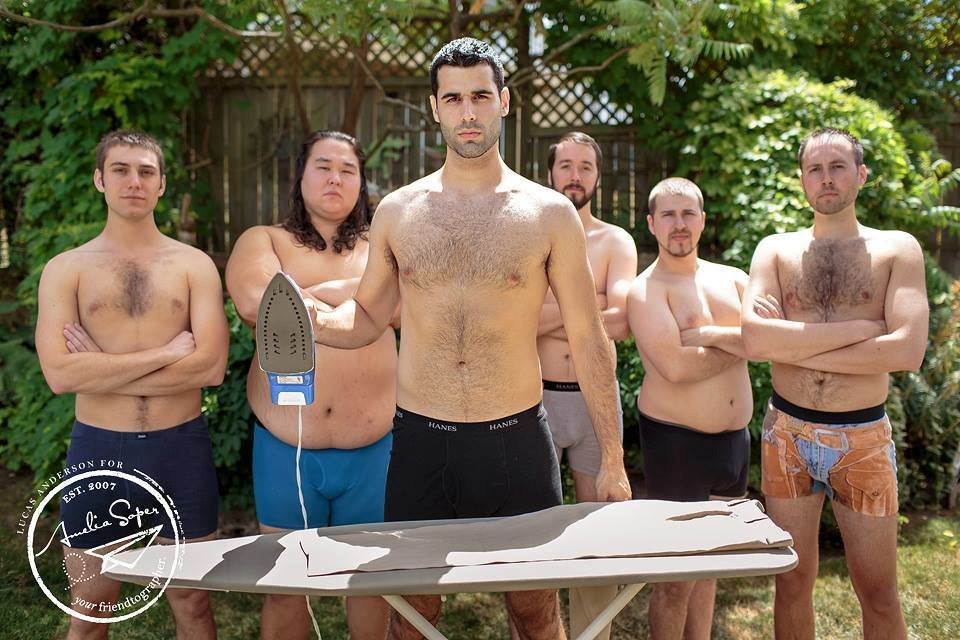 Fun Wedding Party Photo Ideas