Ray Liotta has had some super spooky roles in his career, but his guest spot on this week's "NTSF:SD:SUV::" on Adult Swim might just be the creepiest.
We've got an exclusive sneak peek at Liotta in the season finale of "NTSF," titled "Wasilla Hills Cop" (Thurs., Nov. 1, 12:15 a.m. on Adult Swim), which finds Alphonse (Brandon Johnson) going back home to Alaska to find out who murdered his former partner and to make amends with his father, who disowned him for using a cell phone.
The episode guest stars Liotta as mail room guy Jason and "Parks and Recreation" funny lady Aubrey Plaza as The Rememberer. In our sneak peek, above, you can see Jason (Liotta) harassing Sam (Martin Starr) about becoming an NTSF agent. Why? Because he believes he was trained as a government assassin in 2006, a year he can't remember at all. Watch to see some of his assassin moves -- and his overly expressive eyebrows -- in action.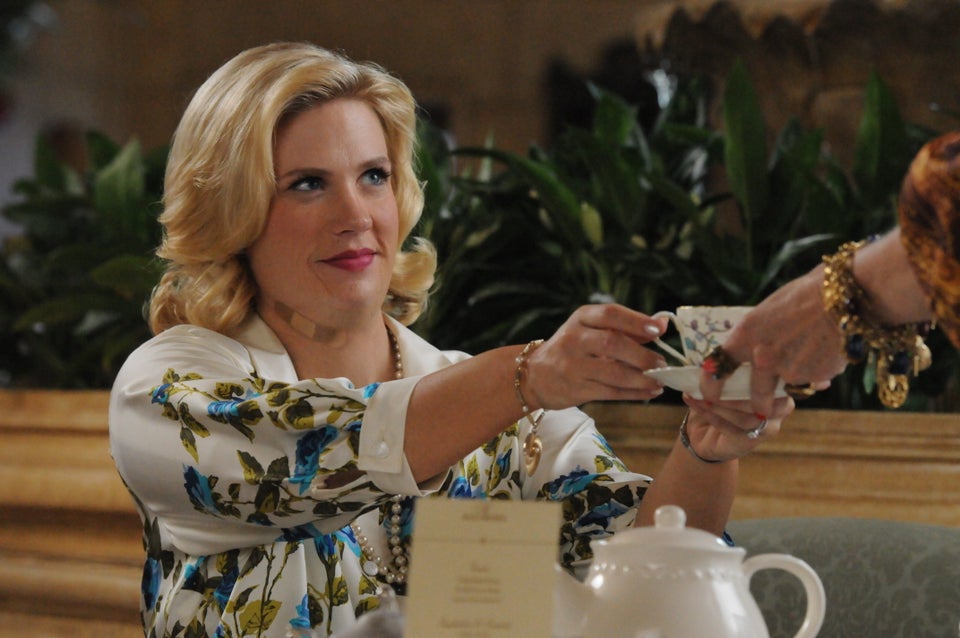 TV-Inspired Halloween Costumes
Popular in the Community