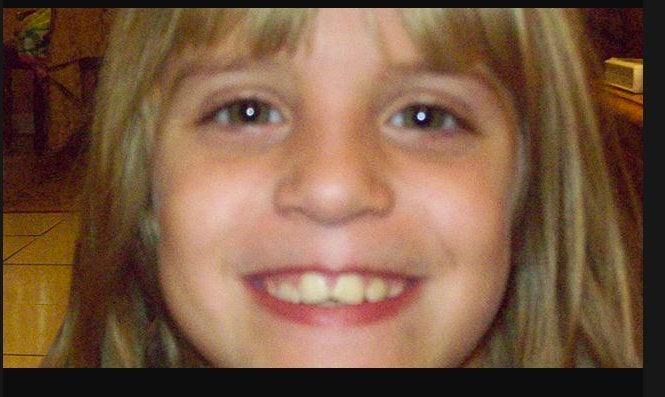 Police reports and interviews released Thursday by Miami-Dade State Attorney Katherine Fernandez Rundle detail yet another instance in which adults concerned about abused twins Nubia and Victor Barahona tried to get help, yet were largely hampered by the tangle of child welfare services.
Even as adoptive father Jorge Barahona's siblings tried desperately to raise an alarm at multiple police stations and with the Department of Children and Families, getting what sister Laura Barahona called "the run-around," Nubia was being tortured to death and Victor abused, according to new case documents obtained by the Miami Herald.
In a shocking scene that revealed one of Miami's most horrifying instances of child abuse, Jorge Barahona was found passed out on Valentine's Day on the ground near his truck on the shoulder of Interstate 95, as 10-year-old Victor, doused in toxic chemicals and severely burned, sat suffering seizures in the passenger seat.
When workers attempted to decontaminate the truck hours later, they found Nubia's decomposing body stuffed in a plastic garbage bag and steeped in chemicals. The pair had been in the custody of Jorge and Carmen Barahona since 2004, and adopted by the couple in 2009 despite signs there was something amiss.
The reports detail how Jorge Barahona's sister and brother attempted to alert authorities after he unexpectedly showed up at her house several days prior despite a three-year estrangement, appearing nervous and with an injured Victor in tow. Laura Barahona noticed Jorge Victor had a severely split lip, according to the Herald, and his wrists and ankles showed signs of restraint.
"They were giving me answers about Nubia's whereabouts that I wasn't believing, and that I wasn't comfortable with it," she later told detectives, according to the Herald.
Brother Julio Barahona told detectives he drove to a police station that day, according to the Herald, but was merely given the phone number for the Department of Children and Families, who didn't call back until the following day to tell him it was "a job for the police," he said.
"My sister had questioned (Jorge) about the little girl and he doesn't come with a straight answer which is worrying me so much that something might have happened to that little girl," reads a transcript of the call.
Also scrambling for help, Laura Barahona said she drove to three different police stations on Monday, the documents state, including a Miami Police substation on Flagler Avenue who directed her to a station in Doral. Desperate, she even called a non-emergency Miami-Dade police number. "I tried to explain to her my situation," she said, according to transcripts provided the Herald. "I had called DCF throughout the weekend. I said, 'I've been to two police stations. Can you issue an Amber Alert?'"
But she shortly got a call from DCF investigator Andrea Fleary, who had been on the case for three days after another Barahona relative, a child, told her therapist the twins were being bound in a bathtub. "I've been getting the run-around. Nobody seems to help me," she told Fleary, the paper reports.
Minutes later, however, Fleary got a call that Jorge Barahona had been found beside his truck in the grisly bid for murder-suicide, and Nubia was already dead. Barahona and his wife have been charged with first degree murder and await trial in a Miami-Dade County Jail.
Tragically, his siblings aren't the only people who tried to get help after coming in contact with the twins, only to see the system fall short. Court-appointed guardian Paul Neumann tried to prevent the twins' adoption, becoming concerned for their welfare around 2007. Neumann discussed the twins with school staff, reached out to their biological relatives in Texas, visited them during lunch at school, and doggedly expressed his concerns to multiple parties in South Florida's child welfare system. In letters to then-Governor Charlie Crist, Jorge and Carmen Barahona dismissed his hesitations as a "personality conflict."
In March, child welfare attorney Christey Lopez-Acevedo tearfully told a panel commissioned to investigate the twin's case that she had informed a Miami-Dade judge at a pre-adoption hearing that Nubia claimed Carmen Barahona would beat her feet as punishment, which the then-6-year-old child revealed after wetting her pants in school.
Multiple employees at the twins' school also testified against the adoption, and records showed three abuse reports had been filed on Nubia's behalf in the three years since the Barahonas gained custody in 2004, reporting suspicious bruising, poor hygiene, and the children's apparent fear of their own home.
Despite all of the allegations, and the children's own concerns, the adoption was approved in 2009.
"We were getting signs [of abuse] early on," Jacqui Colyer, then DCF's Miami administrator, told the review panel in March before later resigning. "But we didn't tie it all together."
A report from the school was filed with DCF in June of 2010, noting Nubia was so "uncontrollably" hungry that had begun losing her hair, was stealing food, and was behaving nervously. A short time later, the twins were pulled from the school system and taught at home.
When the Barahona's biological grandchild told a therapist the twins were being bound in a bathroom, prompting the therapist to call the Florida Abuse Hotline on February 10, Fleary responded to the family's home in Miami.
Without actually having contact with the twins, or being told of their exact whereabouts, Fleary left house and checked a box on a DCF safety questionnaire indicating "there are no children likely to be in immediate danger or serious harm." One day later, police reports say, Nubia was beaten inside the house "while she screamed and cried until she was dead."
Popular in the Community